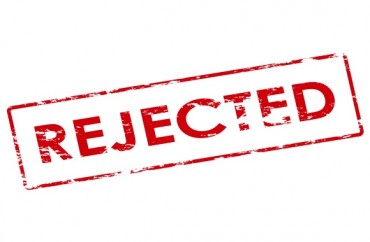 He swung for the fences but grounded out at first base.
A bill proposed by Rep. Bob Thorpe, a Republican state lawmaker in Arizona, that sought to forbid taxpayer funding of social justice classes was denied a hearing, essentially killing the legislation.
Earlier this week, Republican Rep. Paul Boyer, chairman of the House Education Committee, refused to schedule Thorpe's bill for consideration, saying it did not have enough support from committee members, the Arizona Capitol Times reports.
According to the Arizona Daily Sun, Thorpe's bill would, if approved, "prohibit the use of public funds at any community college or state university for any course, activity or event that would 'promote division, resentment or social justice toward another race, gender, religion, political affiliation or social class.'"
The proposed legislation had stated in part: "Arizona shall not educate nor judge an individual based upon their religion, political affiliation, social class, gender, ethnicity, race or by the color of their skin, but by the content of their character."
It was inspired by Rev. Dr. Martin Luther King Jr.'s "I have a dream" speech, Thorpe stated.
"Since the 1960s and the passage of the Civil Rights Act, our nation has made great advances in protecting civil rights and curtailing discrimination. However, we are now seeing classes popping up that truly threaten these monumental gains," the lawmaker said in a news release.
Now that his bill's hit a dead end, his effort is stalled. But for Thorpe, the national conversation his bill prompted — leftist activists voiced outrage, some professors cried censorship — is the silver lining.
"Whether they're talking about it positively or negatively that's fine if it ends up on the Daily Show," Thorpe told AZFamily.com. "It certainly has opened a dialogue. It's gotten people talking."
The timing of the bill coincided with the observance if Martin Luther King Jr. Day.
"Thorpe invoked the Rev. Martin Luther King in making his point about why the legislation is needed, saying some university classes are designed to promote racial divisiveness – running counter to the teachings of the civil rights leader," AZFamily.com reported.
"The intention of the bill is Martin Luther King," Thorpe had said. "The strides that we made in the 1960s I think are being diluted."
MORE: Meet the Ariz. lawmaker working to destroy liberals' stranglehold on higher ed
Like The College Fix on Facebook / Follow us on Twitter
IMAGE: Shutterstock