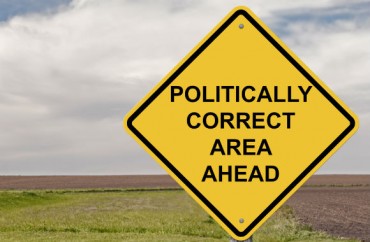 Fourth graders at an Arizona elementary school were taught to recite a gender-neutral version of the Declaration of Independence after the traditional morning Pledge of Allegiance, according to one angry mom.
Elizabeth Vaillencourt complained to Salk Elementary School officials about the teacher crossing off the word "men" on the Declaration, and replacing it with "humans."
"I was hurt. I was mortified. I was disturbed at the fact that somebody is changing historical documents and nobody has the right to change our historical documents," Vaillencourt told KGUN. "You teach how it's written. You don't get to rewrite it and teach what you believe."
According to EAGNews.org, Vaillencourt said the teacher had also felt the need to share a "teachable moment" with her class — that she once attended a protest against President Trump.
"When I confronted the teacher she in fact believed this behavior to be within her rights," [Vaillencourt] wrote, according to the Daily Mail.

The mother said her child was removed from the teachers class, but school officials said her social media posts "hurt the teacher's feelings," KGUN reports.

Kimberly LaPrade, dean of the College of Education at Grand Canyon University, said teachers should know better than to inject their own personal politics into the classroom.

"It's about providing a conducive learning environment for all students," LaPrade said. "As members of society, we have personal opinions, but it is really to speak to the curriculum. That really is not the place in the classroom."

School officials agreed, and told KGUN they're setting the teacher straight.

"It should be recited as written, and not modified in any way. School administration, when learning of the alteration to the text, provided feedback and guidance to the teacher to restore the document to its original format," according to a prepared statement from Mesa Public Schools.
On her Facebook page, Vaillencourt wrote "My son is a Boy Scout of America and felt uncomfortable enough about this to tell us. If he had not, and to my great shame, we would not have known. And this would be still occurring.
Read the full EAGNews article.
MORE: Stockton U. removes bust of its namesake, a Declaration of Independence signer
MORE: Dallas schools to consider new monikers for buildings named after Franklin, Jefferson, Madison
IMAGE: Shutterstock
Like The College Fix on Facebook / Follow us on Twitter