A black Arizona State University instructor recently accused a black man who was DJ'ing a local disco-themed school charity event of dressing up in … blackface.
According to the Arizona Daily Independent News Network, ASU's Stuart Rhoden, a member of the Scottsdale Unified School District's Equity, Diversity and Inclusion Committee, alleged the DJ, Koko Kim Hunter, "at the very least is in darker make-up if not 'Black face.'"
Those involved with the event denied Hunter (at right, 3rd from left) was wearing any sort of makeup or blackface.
Rhoden noted on social media that people "assumed" it was his intention to show Hunter was actually a white guy, but such was not the case. Or "perhaps it was," he confusingly added.
Rhoden did admit he could be "completely mistaken" as the image of Hunter might be due to the "lighting."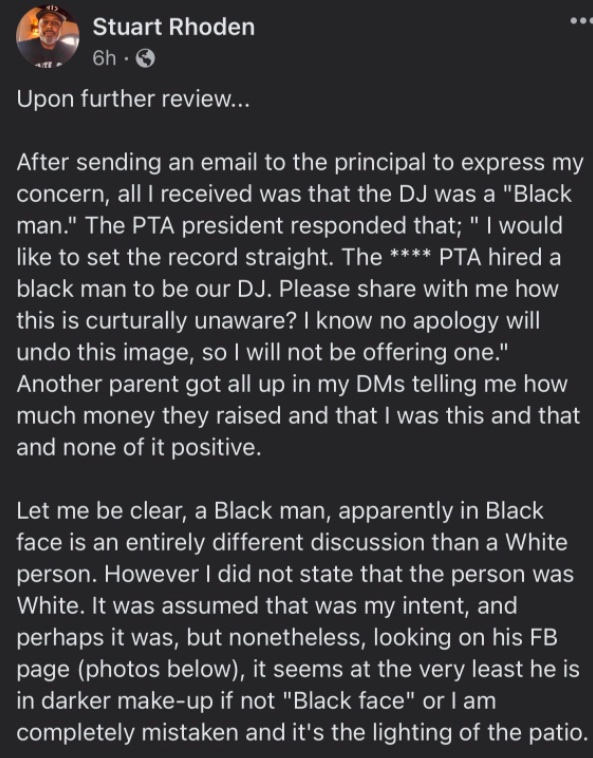 MORE: Professor pens two-page apology for offending students with blackface discussion
Joining Rhoden in the blackface accusation was local librarian and fellow DEI Committee member Jill Lassen who, the report notes, "earned a reputation for her abusive behavior towards other parents she refers to as 'super rich White Karens.'"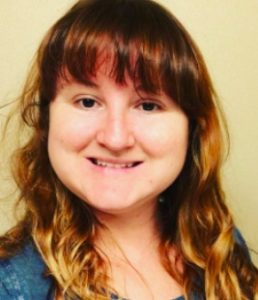 According to the story, Lassen (left) sent a message to Hopi Elementary School PTA head Megan Livengood "accusing the [PTA] of promoting racism."
Livengood replied to Lassen by noting "the DJ that the Hopi PTA hire was, in fact a Black man" and added "it is insulting that you feel myself or PTA condone racist behavior or encourage it by posting on social media."
Lassen eventually apologized to Livengood.
While Koko has put the episode behind him, his supporters and parents in the District are not. They say he is just one more victim of the stalk and destroy crew that supports Superintendent Scott Menzel's parent-unfriendly administration.

"When these community activists were informed that their accusations were wrong, they didn't apologize, they doubled-down," said Scottsdale Unified School District parents and public school activist, Amanda Wray. "Stuart Rhoden dismissively referring to Kim Koko Hunter as "dude" said "looking on his FB page (photos below), it seems at the very least he is in darker make-up if not "Black face…"

"The [Scottsdale Parent Council] is so intent on finding racism they will go so far as to accuse a member of one of the communities they claim to advocate for of reprehensible behavior. SPC invoices every Scottsdale Unified School District PTO/PTA/APT for dues each year and then uses those funds to attack community members," said Wray.
A petition has been created calling for the resignations of Rhoden and Lassen and the "dissolution" of the Equity, Diversity and Inclusion Committee.
According to his website, Rhoden is "an enthusiastic educator" who is "passionate about bringing diverse interest and communities together to help create a greater understanding of differences and commonalities."
MORE: Kentucky superintendent suspended for 40 days without pay for 18-year-old blackface photo
IMAGES: Amanda Ray/Twitter screencaps; Arizona Library Assn. screencap
Like The College Fix on Facebook / Follow us on Twitter