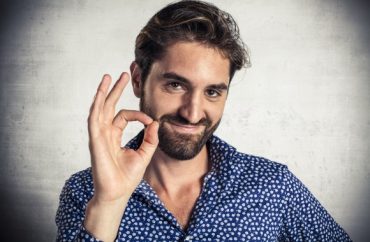 University spokesman says restriction was an accident
The Arizona Republic's higher education reporter, Rachel Leingang, apparently remedied a budding crisis at Arizona State University: her press inquiry to the university's administration led to a restoration of adult content access on the university's WiFi.
Leingang's Reddit post informed Arizona State students that access to porn was no longer restricted at the university after speaking with a spokesman. The spokesman said the restriction was not intentional.
"The WiFi is back on tonight to unrestricted access. There was an inadvertent change applied to the WiFi network, which would normally only be applied on the student portion of the network in the summer, when we have a large number of underaged individuals and families on campus with WiFi access," the spokesman explained, according to Leingang's post.
Her post garnered several humorous responses. "Now THIS is journalism!" one respondent commented. "God bless you. Now we can watch porn in the library," another responded.
However, despite the levity, some other schools are taking the issue of pornography very seriously. A group of male students at Notre Dame asked administrators to consider blocking pornography on school internet networks.
"As a university that champions social justice, human rights, equality and dignity, Notre Dame ought to block pornography using the technology available to us. Doing so represents both an attempt to eradicate pornography from the campus culture and, more broadly, a strong stance against sexual assault, sex trafficking and other human rights violations," read a letter to the editor from the group.
MORE: Men of Notre Dame request porn filter
IMAGE: Shutterstock
Like The College Fix on Facebook / Follow us on Twitter