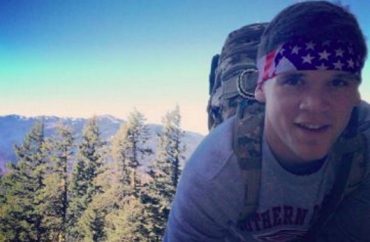 Sanctioned for 'inappropriate behavior on social media'
A Southern Oregon University student had his campus government campaign suspended for a day over comments he made on his personal Facebook account that did not support transgenderism trends.
Chase Gildea — a sophomore and member of the Army Reserve Officers' Training Corps at Southern Oregon University — never violated election rules, but was punished anyway, and ended up losing the election by about 40 votes last week, a tipster told The College Fix.
Gildea had allegedly posted something to the effect that he did not believe it was necessary to introduce one's preferred pronoun at the start of a conversation, and in another post that he does not support transgender bathrooms, and in a third, 2-year-old post, called Kim Jong Un a name, according to his accusers.
Once Gildea, a private first class, graduates from Southern Oregon, he will be a second lieutenant, reports Gildea's hometown newspaper, which added the young man is and has always been a stellar scholar-athlete leader among his peers.
Gildea had run as a candidate for the senate seat in Clubs and Organizations. He based his campaign on his professional, educational and extracurricular experiences.
"I wish to use the skills I have developed to make sure that YOUR clubs and organizations are properly represented, and sufficiently funded," Gildea's platform read. "If I am elected Senator your club will have a voice, and your club will THRIVE. Let GILDEA lead the way to a year of outstanding service to your clubs and organizations. Student. Soldier. Senator."
However, some students didn't appreciate Gildea's private beliefs. The Siskiyou, Southern Oregon University's student newspaper, reported that an official grievance was filed against him. He was then investigated by the student government for allegedly displaying "inappropriate behavior on social media."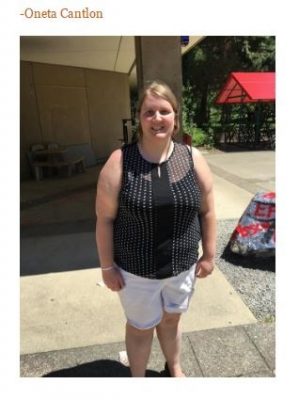 "Chase's posts display transphobic, homophobic, and Islamophobic behavior," stated Oneta Cantlon, (pictured) a candidate for the Art and Performance senate seat and a sitting member of the student government, The Siskiyou reports. She claimed Gildea violated diversity bylaws of the campus and found Gildea unfit to represent the seat for which he was vying.
The election committee investigation supported Cantlon's argument with instances on Gildea's private social media that dealt with him being critical of gender-neutral restrooms to using a so-called homophobic remark to describe Kim Jong Un. Even so, one post received extra criticism because of his views on having to "announce his pronouns before establishing a conversation."
RELATED: Conservative Marine and College Republicans president booted from student government election
Gildea did not return requests for comment from The College Fix, however, he was quoted as saying that "some of the recent posts are just my views, and I don't even remember saying some of those things."
Prior to Gildea's suspension, ASSOU Elections Committee member Jenna Stafford said that "we can't expect someone to change their views. We can only educate them on how to handle safe-space situations. By expecting them to change their views and beliefs, it is proposing a sort of ultimatum where we are basically saying you can't run if you don't share our views. You can educate yourself while still maintaining your inherent belief system. Chase has already said he is open to the training, so we should give him an equal opportunity to run."
Gildea has reportedly agreed to go through some sort of educational sit down with SOU's Queer and Women's Resource Centers.
"I am lacking knowledge on all of this, I have never been trained on this and I am learning. I never even heard of being trans until I came to SOU," he said at his hearing. "I'm not willing to negotiate (my views) about gender-neutral bathrooms, but that doesn't mean I'm not willing to learn."
The College Fix contacted the university to inquire about the administration's knowledge of the situation, but the news was unknown to SOU media relations director Ryan Brown at first.
"I learned of this via your email yesterday and am looking into it," he replied. He later responded by stating that "Southern Oregon University strongly supports and promotes the right of students to learn, study and participate in a campus environment that promotes diversity and is free from unlawful discrimination."
"Students with concerns about the student election process have the right to file a grievance and have their concerns addressed through that ASSOU grievance process," Brown stated. However, Brown went on to state that due to the nature of the situation, SOU will not provide further comment on the situation, citing FERPA.
RELATED: USC College Republicans accused of creating unsafe space – with private Facebook discussion
Like The College Fix on Facebook / Follow us on Twitter
IMAGES: SOU website screenshots
Like The College Fix on Facebook / Follow us on Twitter