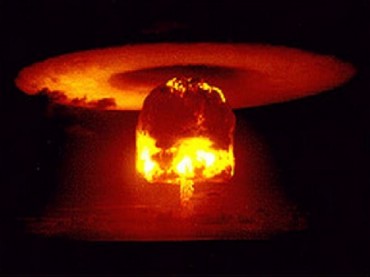 As higher education faces a crisis of epic proportions, a group of respected campus leaders from across the nation have called on their peers to proactively address the many issues plaguing universities today, saying in a detailed report that "the failure of higher education governance" has helped create the current debacle.
Problems cited in the report include: a lack of a return-on-investment with college degrees; a tenure system that "adds to cost and compromises quality"; political correctness run amok, "undermining the free exchange of ideas"; never-ending collegiate athletic scandals and binge drinking woes; studies that find grads do not leave college prepared for the real world; curriculum requirements that leave students with a "lack a fundamental understanding of their history and heritage"; tuitions that continue to soar far above inflation; and student debt that today tops $1 trillion.
Ultimately, its authors argue, the buck stops with college trustees, who need to take seriously their oversight roles.
"Too many have seen their role narrowly defined as boosters, cheerleaders, and donors," states the report, titled Governance for a New Era: A Blueprint for Higher Education Trustees. "They should ask the questions that need to be asked and exercise due diligence."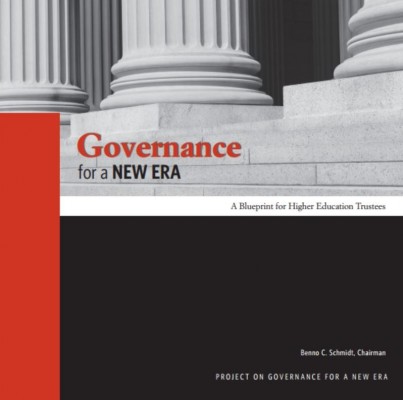 The report, released Tuesday, was the result of a project led by Benno Schmidt, chairman of the City University of New York Board of Trustees and former president of Yale University. He and 21 others – accomplished and respected college trustees, presidents, chancellors and business leaders – signed on.
One area of concern is academic freedom. The report notes that while teachers have academic freedoms, they often lack accountability, and students' rights suffer as a result.
"Governing boards should monitor academic freedom and intellectual diversity through campus self-studies, as the University of Colorado has recently done," the blueprint states. "They should put in place, as has the City University of New York, student grievance policies which allow for students to speak out without fear of reprisal when they believe that the institution is failing to protect the students' freedom to learn."
The report's authors also called on trustees to stop kowtowing to complaints over controversial commencement speakers, and to acknowledge and address the lack of intellectual diversity on campus.
"The public is increasingly concerned that students are failing to receive exposure to a range of disciplines and a range of viewpoints," the report states, adding trustees should annually ask for a report outlining academic diversity.
"This report can include a list of new hires and tenure and promotion decisions in each department (and their disciplines and fields)," the blueprint suggests. "Does the history department, for example, have  expertise and offer coursework on the Founders, the American Revolution, and the Constitution?"
If a lack of intellectual and academic diversity is identified, trustees must have the courage to demand change, the report advises. Moreover, trustees must demand a strong general education framework, or a core curriculum, and stop allowing students to meet requirements with esoteric and bizarre classes.
"Sometimes these courses will be exotic and narrowly focused, including topics such as zombie movies or similar elements of popular entertainment," the blueprint states. "Governance for a new era demands that trustees, working with their president and provost, reexamine their general education programs with an eye to ensuring that general education promotes preparation for a major and skills and knowledge for life after graduation."
Additional suggestions for improvement outlined in the blueprint include: improving the presidential selection process; insisting on evidence of student learning; making decisions based on data; demand transparency in performance and results; and creating strategic plans.
"Both trustees—and those who appoint them—must reject the belief that university trusteeships are sinecures or seats of honor," the report states, adding that the public must join the cause as well.
"Just as trustees must insist on real and concrete institutional accountability," the blueprint states, "the public must demand the same of governing boards."
The report was released in conjunction with the American Council of Trustees and Alumni.
Additional signers include: Hank Brown, President emeritus, University of Colorado and former U.S. Senator; José Cabranes, former trustee of Yale, Columbia and Colgate universities; Michael Crow, president of Arizona State University; Peter Hans, immediate past chair of the University of North Carolina Board of Governors; Stephen Smith, trustee emeritus, Dartmouth College; and sociologist Jonathan Cole, the John Mitchell Mason professor Columbia University.
Jennifer Kabbany is editor of The College Fix ( Follow Jenn on Twitter: @JenniferKabbany )
Like The College Fix on Facebook / Follow us on Twitter
IMAGE: Maximus Prime/Flickr; Inside – Courtesy art