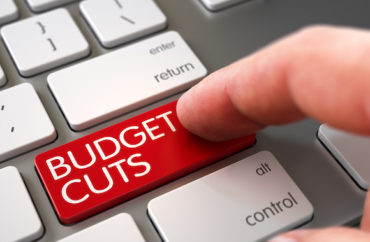 As many students at West Virginia University struggle with the fact that their school faces massive budget cuts, which put several academic programs on the chopping block, an alternative plan has emerged that aims to reduce the carnage.
The alternative comes as West Virginia University senior administrators — many of whom make six-figure salaries — recently agreed to a 10 percent voluntary pay cut, West Virginia Watch reported.
WVU's vice president for diversity, equity and inclusion, for example, makes $234,537 per year plus benefits.
University officials also recently announced that "Rob Alsop, who championed the campus changes known as 'Academic Transformation' to lawmakers, will leave his position as vice president of strategic initiatives. Alsop received an annual salary of around $400,000," WV Watch reported.
A group of professors and stakeholders calling themselves Stewards of WVU had suggested a combination of these measures and more to bridge the public school's $45 million budget deficit as part of their alternative plan.
The recent announcements show WVU President E. Gordon Gee and his team are "adopting actions that Stewards are demanding," retired WVU Professor Frank DeGeorge said in an email to The College Fix.
He said a 10 percent reduction in the leadership team's salary and benefits "is not a small amount of money," estimating it amounts to as much as $11 million if deans are included.
"On the surface it appears that Mr. Gee and [Provost Maryanne] Reed have finally realized that the Transformation Plan is not good for WVU," DeGeorge said. "It does not make WVU a stronger university."
The alternative plan calls for the elimination of three General Institutional Support employees and a 15 percent reduction in GIS operating expenses, which "includes executive management, fiscal operations, general administrative and logistical support, administrative computing support, public relations and development, sponsored projects administration, and radiation waste disposal," the News and Sentinel reported Nov. 8.
DeGeorge told The Fix that the "rescission of the Transformation Plan would save the jobs of 207 dedicated and very talented faculty members and 32 programs that are slated to be discontinued in May, 2024. WVU can remain WVU; math, languages, linguistics and all."
Over the past two months, West Virginia University, the state's largest public land grant institution, has been in the process of deciding which academic programs would be eliminated to bridge the budget shortfall, sending shockwaves through its student body and faculty.
The finalization of these budget-related decisions, which occurred around September, has raised significant concerns about the future of education and research opportunities at WVU.
With a total enrollment of approximately 30,000 students, including undergraduates, master's students, and doctoral candidates, WVU plays a pivotal role in higher education within the state.
However, these recent proposed budget cuts — which in some cases have already been enacted — have left many students feeling frustrated and disheartened, with some even forced to unenroll due to the discontinuation of their majors, they said in interviews with The College Fix.
"I've noticed shockwaves from the budget cuts in both small ways and large ways," Brent Cronin, a graduate teaching assistant and creative writing student, said via email.
"Library resources have been cut. My Mountaineer Card, the information system I used to take attendance …has been cut. My class size grew by two students between the 2022-23 academic year and the 2023-24 year," he said.
"It feels like we are on track to having English classes in lecture halls. Because of the proposed downsizing of WVU faculty, my professors are worried about losing their jobs. Some are on the brink of tenure. I need to pick a thesis advisor, and it feels like they could be sacked at a moment's notice."
He said that while he is relieved that his masters in fine arts was spared, many programs were not so lucky, including linguistics, world languages, the math PhD more.
"My heart goes out to them," he said.
One key point of contention has been the elimination of foreign language requirements, which has left students divided. While some said they are frustrated, others said they are appreciative because they feel the requirement to take a foreign language is unnecessary.
However, the removal of foreign language undergraduate, master's, and doctoral degree programs has been met with widespread frustration among students and faculty on campus.
Emily O'Brein said she chose WVU for its agriculture law minor and its Italian language program, which she said was integral to her political science major. But the discontinuation of the Italian Studies minor has left her uncertain about the quality and extent of her education at WVU, she said.
Another student, Halle Rundell, said that her program remained unaffected, and the political science department even received a budget increase. Nonetheless, she voiced concerns about the university's uncertain state, fearing that prospective students might be discouraged from attending WVU due to the perceived lack of stability and commitment to quality education.
April Kaull, a spokesperson for the university, told The College Fix via email recently that campus leaders "are making decisions to better position West Virginia University as a responsive, relevant university system of the future and to navigate the challenges of a structural budget deficit."
"That means taking strategic approach to realign all areas of the WVU System to become the modern land-grant University that is increasingly able to meet the needs of today's students and our global society while also adjusting our budget, so we remain financially sound for the future," she said.
MORE: Amid massive budget cuts, WVU pays DEI chief $235,000 — 298% higher than average co-worker
IMAGE: Tashatuvango / Shutterstock
Like The College Fix on Facebook / Follow us on Twitter