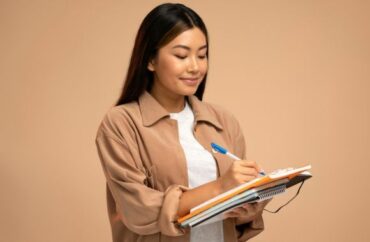 Free speech group says student newspaper independence is a persistent problem
The student newspaper at Ashland University won greater editorial control following the intervention of a national free speech group.
University officials affirmed they would not require "prior review" of The Collegian prior to publication and a faculty adviser would work with the students only to check over grammar and accuracy.
The controversy at the private Christian Ohio university came after a former advisor, Ted Daniels, was allegedly fired for teaching his students to be aggressive journalists.
The school terminated him "because he encouraged student reporters to seek comment on campus news stories from Ashland administrators" and to "engage in investigative reporting," according to a letter the Foundation for Individual Rights and Expression sent the university.
"Ashland's dismissal of Daniels will also likely cast a chill on pedagogy at Ashland, as faculty will receive a message that teaching students pedagogically relevant material—for journalism, sound reporting techniques—may lead to dismissal," FIRE wrote in its initial letter to Ashland's President Carlos Campo.
Campo responded by saying he is in favor of investigated journalism but defended the need for prior review to ensure grammatical and punctuation accuracy in The Collegian. The university also denies Daniels was terminated due to the student newspaper's approach to reporting.
"There can be no place for prior review at a university committed to free expression," Rank wrote in FIRE's second letter to Ashland. "Prior review of independent student journalism and a culture of free speech simply cannot coexist."
Dean of Arts and Sciences Katherine Brown told The College Fix that the students have editorial freedom. She made a separate statement to the campus newspaper affirming the newspaper's independence.
"It is through these opportunities for experiential learning that students can explore the importance of accuracy and balance in journalism that will be valuable skills in their professional lives," Brown told The Fix via email. "I encourage them to continue their pursuits with strategic interviews, research, fact-checking, and editorial balance."
Brown said that student reporters and editors "demonstrated that they have freedom of the press and have engaged in investigative reporting on a number of topics."
The Fix had contacted Amiel Jarstfer, the university's provost, along with Dean Brown, and asked if there was anything inaccurate or misleading about FIRE's initial report and if either planned to speak with The Collegian editors to discuss how best to protect their independence.
MORE: UNC student journalism school hosts student walkout for MLK day
The pair also wrote a letter to the editor on Sep. 20 which affirmed the newspaper's independence and made similar statements to what Brown told The Fix.
"We encourage you to continue your pursuits of knowledge and truth with strategic interviews, research, fact-checking, and editorial balance," the pair wrote. "The Offices of the Provost and Dean of the College of Arts & Sciences at Ashland University are committed to the principles of academic freedom and value the resulting dialogue."
The author of the letters to Ashland, who is also an attorney with FIRE, told The Fix via email why editorial independence is important.
"Without editorial freedom, student journalists cannot explore what it really means to be a journalist," Lindsie Rank said via email. "The press is often called the 'Fourth Estate' — that is, the fourth 'branch' of government — because the proper role of journalists is to be a watchdog over those in authority."
"At a university, that means student journalists must be free to watch, criticize, and communicate the actions of administrators," Rank told The Fix. "When administrators usurp editorial control of student newspapers, they strip student journalists of the freedom to fulfill their role as campus watchdogs."
She said the problem of editorial control is not confined to Ashland.
Unfortunately, it's all too common," Rank told The Fix via email. A 2020 survey from her group found "more than 60% of newspaper editors at public, four-year institutions had experienced at least one instance of administrative censorship in the year leading up to the survey."
"Administrative overreach can take many forms — anything from demands for prior review like we saw at Ashland to retaliatory budget cuts to newspaper theft," Rank said.
"The Collegian had not previously been subject to prior review," Rank said. "Instead, student editors had controlled the content of the paper, as it should be."
Editor's note: Collegian Managing Editor Katelyn Meeks is a reporter for The College Fix.
MORE: Student newspaper rewrites fat and trans story to appease activists
IMAGE: Sklo Studio/Shutterstock
Like The College Fix on Facebook / Follow us on Twitter