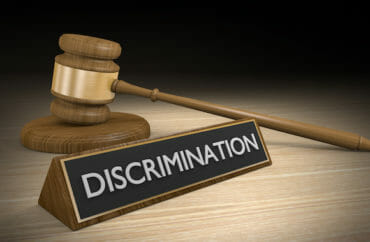 School chancellor blasts activists: 'I just don't buy into the narrative'
Asian activists groups are concerned that New York City's efforts to racially diversify its school systems will disadvantage Asian students, while the public school chancellor has pushed back against the idea that "any one ethnic group owns admission to these schools."
The city's plan, which would "change the way students are admitted to New York's elite public high schools," is causing some Asian New Yorkers to "feel they will be pushed aside in the drive to admit more than a handful of black and Latino students," The New York Times reports.
Admission to the "elite public high schools" is determined by a test. That system has rendered strikingly unrepresentative demographics at the schools: Black students, who are nearly three-quarters of the New York City public school system, comprise only ten percent of the elite school numbers.
Asian students, meanwhile,  are "just 16 percent of public school students are Asian," but "they make up 62 percent of students at the specialized schools," according to The Times.
Mayor Bill de Blasio's "two-pronged plan" would first set aside one-fifth of all seats at the elite schools for students from "high-poverty schools," The Times reports:
But his administration's ultimate goal, he said, is to eliminate the test entirely. In its place, top students would be chosen from every middle school in the city, a determination that would take into account their class rank and scores on statewide standardized tests. This move would require state action, because a state law dictates how specialized schools admit their students. The original law names just three schools, but the city has since created five more.

At a news conference on Monday, more than 100 people gathered in a second-floor dining room at the Golden Imperial Palace in Sunset Park, Brooklyn, to declare that the proposal was an attack on Asian-Americans.

"I'm not sure if the mayor is racist, but this policy is certainly discriminatory," said Kenneth Chiu, chairman of the New York City Asian-American Democratic Club. "It's like the Chinese Exclusion Act, is what I think," he continued, comparing the plan to a 19th-century immigration law that effectively prohibited Chinese immigration. "Our mayor is pitting minority against minority, which is really, really messed up, to put it nicely."
One activist pointed out that though "the schools are often described as elite, the children who attend them exist worlds away from the lives of the 1 percent."
"Many of the students — and indeed, many of the Asian students — who attend specialized schools are poor. Many of them go to years of test prep in order to earn scores good enough to gain admission," The Times states.
MORE: Asian-American groups blast Democrats for 'bigoted intervention' in Harvard admission inquiry
IMAGE: David Carillet / Shutterstock.com
Like The College Fix on Facebook / Follow us on Twitter