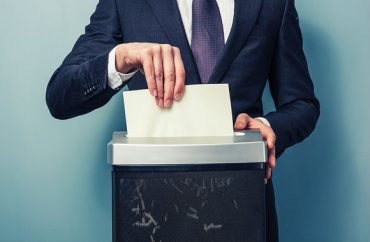 Reduced to arguing it's a 'trade secret'
Fighting accusations that it discriminates against Asians in admissions, Princeton does not want the public to see the evidence of its innocence.
The Ivy League institution sued the federal government to block the release of admissions documents that could "potentially expose the admissions practices of elite universities and, some argue, could hinder efforts towards affirmative action," The Daily Pennsylvanian reports.
Princeton is among the elite universities being sued by Students for Fair Admissions on allegations of imposing caps on Asian applicants. Harvard was already forced in court to turn over some admissions data to the plaintiffs' lawyers.
According to BuzzFeed News, the Department of Education holds the Princeton data because of a previous seven-year investigation "as part of an internal compliance review within its Office of Civil Rights."
The data are "subject to Freedom of Information Act requests" unless Princeton can convince a court to shut the safe through a "reverse FOIA."
MORE: Harvard forced to turn over admissions data in Asian-discrimination suit
Students for Fair Admissions sued the department in October for refusing to release the Princeton data.
Wall Street Journal columnist Jason Riley noted that Princeton's rationale for the reverse FOIA was that its admissions data and process are tantamount to "trade secrets":
Don't believe it. Admissions officers switch schools all the time, presumably taking knowledge of admissions procedures with them, and the criteria used by elite institutions to evaluate applicants is not the equivalent of an iPhone patent. Nor is student privacy an issue since names, addresses and other personal information can be redacted. …

What really concerns Princeton is a potential discrimination lawsuit. What ought to concern the rest of us is the apparent determination of elite colleges to punish Asians students for their academic success.
MORE: Columbia destroys admissions records for no incriminating reason
Jason L. Riley: Is the Ivy League's Admission Bias a 'Trade Secret'? https://t.co/XiOZGehi4M

— Kimberley Strassel (@KimStrassel) March 29, 2017
In addition to Harvard and Princeton, the University of North Carolina, Yale, Dartmouth and Brown have been targeted by Students for Fair Admissions, led by longtime affirmative-action opponent Edward Blum, according to BuzzFeed.
University of Pennsylvania students told The Daily they are suspicious of Princeton's motives:
Nursing freshman Annie Koo said that she thinks Princeton's efforts to prevent the release of the admissions data is "sketchy."

"It makes it seem like they have something to hide," she said. "If it is actually harder for Asians to get into schools, I think that's discriminatory."

Wharton sophomore Victoria Yuan said she recognizes the potential of affirmative action to increase diversity, but believes it can lead to discrimination.

"Affirmative action has allowed Penn and other schools to embrace and increase diversity in their student population," she said. "But the idea of using affirmative action to discriminate against someone because of their race is simply racism."
Read the Daily, BuzzFeed and Journal reports.
MORE: Ivy League races quotas imperiled as students ask for admissions files
Like The College Fix on Facebook / Follow us on Twitter
IMAGE: Lolostock/Shutterstock