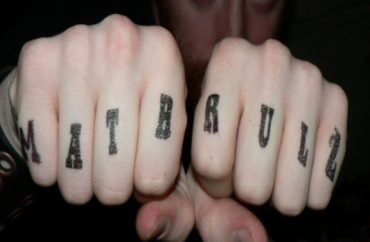 If the University of Illinois at Chicago's Seung-Whan Choi is on the level, he was the victim of one of the oldest racial stereotypes extant.
According to the Chicago Tribune, Choi filed a lawsuit against the school last week in which he says "he experienced years of discrimination and retaliation due to his race and national origin."
Specifically, the international relations professor was forced to teach a class in statistics because, he alleges, "Asians, especially Koreans are very good at mathematics and statistics."
He also claims he was "ostracized and denied raises comparable to his peers," and was mandated "to teach a course in Korean politics" despite having no expertise in the area.
In 2015, then-department head Dennis Judd changed an undergraduate student's grades without consultation with Choi, the suit says. When Choi asked Judd about it, the lawsuit alleges that Judd said Choi, "as a foreigner, has to keep in mind who he is dealing with and what he is wishing for," and that Judd "knows that many Koreans are stubborn and do not understand American culture of compromise when dealing with their boss."

Among other complaints, Choi also alleges he was wrongfully accused of being lacking in academic contributions and not providing sufficient service to the department, and was denied a promotion to full professor, according to the lawsuit. UIC's website lists books published by Choi in 2005 and 2016, and a nine-page curriculum vitae with several citations.

"They don't like Korean-Americans," Choi told the Tribune on Wednesday. "I'm supposed to be very submissive to the department head, who is white-American."

Choi claims he has no future with the department and that the situation has caused him anxiety and high blood pressure and has hurt his ability to be a good husband and father. "It's frustrating and sometimes I just don't want to go to work, because of … the bad and dirty politics within the department," he said.
Choi's attorney says the prof "has not determined" what he wants in restitution.
MORE: Asian woman in a tweet is not insulting to anyone but insecure professors
MORE: 'Racist' Asian image shared by black group swept under rug at Cornell Law
MORE: Harvard pres. defends discrimination against Asian-American applicants
Like The College Fix on Facebook / Follow us on Twitter
IMAGE: Peter Woodman/Flickr