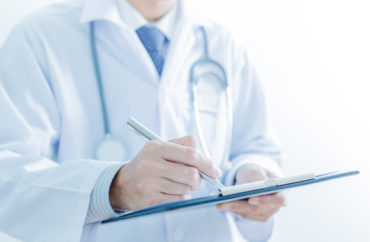 'It is frightening to think of what could have happened,' says provost
The provost of a major private university recently boasted about the school's faculty having filed over 3,000 "care reports" for the student body in the last year, claiming that the significant number of reports showed campus staff are "truly focused on [the students'] overall well-being and growth."
American University in Washington D.C. allows concerned students and faculty members to submit care reports that warn university officials of students that might be suffering from mental illness. These reports are handled by the school's Dean of Students office with severe cases being handled by a special "care team" within that office.
The care team implements intervention plans and monitors the statuses of students reported to it. The university website defines "students of concern" as including "students with social, emotional, behavioral or medical difficulties, or life stressors that are affecting their ability to fully participate in the academic community." The university says that care reports are logged on a student's permanent academic record.
American University's care program is not wholly unique in terms of its setup and operations; universities across the country have implemented similar programs to help support students suffering from mental health issues, such as those at the University of Arizona, Princeton University, and California Polytechnic State University.
University officials claim that the care system is committed to promoting the well-being of the student body. Yet the system is not without controversy. Student groups and activist organizations, such as Black Lives Matter, have accused the university of using the care system to racially discriminate against minority students. In September of 2019, a campus wellness check resulted in a black female student being dragged out of her apartment by police. Another recent wellness check led to two university police officers entering a black doctoral student's apartment without his consent.
University officials silent on high numbers of reports
The sheer number of wellness reports filed by American faculty and staff over the past year is notable. In a recent email written by Provost Dan Myers and obtained by The College Fix, the administrative official congratulates university employees for their "attention and dedication" to the student body.
"Although we have many highly-trained and caring staff poised to step in and assist students who are experiencing various difficulties, many problems would be missed without your help. With over 3,000 reports entered into the care system over the past year by faculty and staff, it is clear you are not only teaching students, but are truly focused on their overall well-being and growth," Myers writes in the email.
The offices of high-ranking administrative officials at American University, including those of the Dean of Students, the Vice Provost for Academic Administration, and the university police department, did not respond to queries from The College Fix asking for comment on the significant number of reports filed by faculty and staff.
Those numbers, if reflective of mental issues within the student body, appear significantly above average compared to the nation at large. If each report concerns one student, then the 3,000 care reports from the past year represents 21.4 percent of the total student population of 14,000. That puts American University well over the national rate of total mental illness cases, which according to the estimates of the National Alliance on Mental Illness is around 1 in 5 adults per year.
Students angry over alleged victim-blaming
There have been signs as of late that the university's mental health system is less-than-satisfactory for students. In an email addressed to the student body on Sunday, Vice President of Campus Life Fanta Aw acknowledged the high demand for student mental health services during the Fall 2019 semester. "Over 1,200 students were served this fall by the Counseling Center and psychiatrists at the Student Health Center – 907 at the Counseling Center and 298 by Student Health Center psychiatrists, many with multiple appointments," she wrote.
Many students were angered by a passage in the email which stated that 20 percent of all Counseling Center appointments were not kept by students, and that 26.5 percent of initial consultations were not kept. Aw noted at one point that "around 31 percent of of all students served by the Counseling Center are no-shows at some point." Some perceived Aw's email as an attempt to shift the blame for long wait times from the university to the students.
In his recent email, Myers praised the university's commitment to its students, claiming that the community has demonstrated "a dedication to engagement, respect, and support" of at-risk individuals.
"While that dedication has produced important progress, we know there is always more work to do," he said.
College students overall report good health, anxious feelings
The American College Health Association's Spring 2019 National College Health Assessment surveyed 86,851 graduate and undergraduate students across 134 postsecondary institutions. It found that 81.8 percent of college students reported their overall health as "good, very good, or excellent."
However, a large number of students reported feelings that could be described as symptoms of mental illness and certainly seem to meet American University's definition of a "student of concern." For example, majorities of students reported feeling hopeless, overwhelmed, lonely, very sad, and extremely anxious at some point in the previous year.
Out of all responses to the survey question "Within the last 12 months, have any of the following been traumatic or very difficult to handle?", academics was the most common selection (51.2 percent of students), followed by finances (36.9 percent), sleep difficulties (35.2 percent), and personal appearance (32.8 percent).
13.3 percent of respondents had considered suicide, meanwhile, while two percent had attemped it.
MORE: School refuses to comment on cost of 'wellness' program
MORE: University installs first 'Chief Wellness Officer'
IMAGE: PORTRAIT IMAGES ASIA BY NONWARIT / Shutterstock.com
Like The College Fix on Facebook / Follow us on Twitter