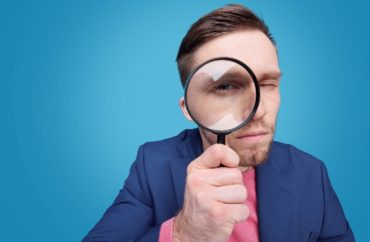 There is probably no area of social scientific "research" more embarrassing than studies purporting to explain conservatism. Every few years there's a paper positing that adhering to a vision of small government, low taxes, and individual rights is somehow a mental illness.
Take, for instance, a famous 2003 paper from a group of researchers from Stanford, UC Berkeley and the University of Maryland that found conservatism was associated with "death anxiety, system instability, dogmatism/intolerance of ambiguity, closed-mindedness, low tolerance of uncertainty, high needs for order, structure, and closure, low integrative complexity, fear of threat and loss, and low self-esteem."
Or consider a 2020 study that found people were more likely to be conservative if they were motivated by fear.
"Brain scans show that people who self-identify as conservative have larger and more active right amygdalas, an area of the brain that's associated with expressing and processing fear," reported Business Insider. "This aligns with the idea that feeling afraid makes people lean more to the right."
In the past week, a draft paper by Stanford Economics Ph.D. Student Chris Becker has been making the rounds purporting to show that Republicans are engaging in dog whistle-style racism through their use of certain "Jim Crow"-related phrases in their economic speeches.
These "Jim Crow" phrases that so vividly recall the era of virulent racism?
"Own property"
"North Carolina"
"South Carolina"
"Federal government"
"Supreme Court"
"District of Columbia"
"Subcommittee"
I'm sorry, did you need a trigger warning before reading such loaded words?
Becker claims these words are so steeped in dog-whistle racism, their use is evidence enough to prove a secret desire for segregation on the right, which he considers to be racist itself.
"Instead, the rhetoric of Jim Crow was repackaged into an economic agenda that emphasized right-wing economic positions like lower taxes, opposition to redistribution, and limited government intervention in the economy," Becker writes.
Oh.
Armed with his "dog whistle" terms, culled from speeches he identified as relating to segregation, Becker used software to scrape congressional speeches given by Republicans and Democrats to determine who has used the term more in the past several decades.
"I find that over the course of the 20th Century and continuing into the present, this segregationist language from the Jim crow [sic] era has become increasingly associated with the Republican Party in speeches about economic issues as compared to the Democratic Party," he concludes, noting the disparity in use of these terms has grown since the 1980s.
On Twitter, Lyman Stone of the American Enterprise Institute dug further into the numbers and found the greatest split between Republicans and Democrats in the use of "Jim Crow" terms wasn't in the area of drugs, or crime, or education, where one would expect secret racism to seep in. No, the greatest split was on the issue of pensions:
And there's other evidence for this.

On what SPECIFIC economic topic do you suppose racist language diverges the most? Drugs? Crime? Welfare? Those are areas where "racist dog-whistling" accusations are very common!

Nope. Pensions. Pensions are the big split. pic.twitter.com/PdEMm1Vz7S

— Lyman Stone 石來民 🦬🦬🦬 (@lymanstoneky) November 12, 2021
"Pensions/retirement issues are actually the *only* subcategory where we see continuing Democratic move AWAY from "Jim Crow words" alongside stable/rising Republican usage; they're the only issue where the story is crystal-clear," writes Stone.
Economic historian Phil Magness was even more blunt.
"[Becker's] entire research agenda appears to be motivated by a strong and idiosyncratic normative assumption that holds that things he doesn't like are racist," Magness writes.
"A conspiracy theory dressed in empirical methods is still a conspiracy theory."
Naturally, Magness received angry blowback for his criticism of Becker's paper, which he countered by noting many of his critics are themselves often intemperate in their rhetoric.
"The cry-bully phenomenon in academia is bizarre," Magness writes. "We've somehow created a generation of grad students who (a) spend all day engaged in political bombthrowing on twitter only to (b) retreat into false claims of "victimhood" at the slightest pushback against their arguments."
While the internet is generally horrible, this is one area worthy of optimism. These silly academic papers used to knock around progressive academic circles without ever seeing the light of day. Read only by ideologues, they formed the backbone of lefty academia.
But now, social media can shine light on the nonsense that passes for research, and open it up for legitimate criticism.
And then conservatives no longer have to be afraid. Which, evidently, is why they're conservatives in the first place.
ALERT: Check out our new Campus Cancel Culture Database!
IMAGE: Pressmaster/Shutterstock.com
Like The College Fix on Facebook / Follow us on Twitter