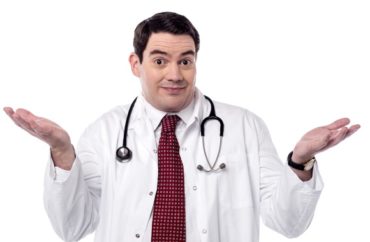 'Outdated,' 'stigmatizing' …
Should the word "homosexual" be used with regard to the risk of the spread of hepatitis? According to one recent controversy at Stanford University, the answer is no.
The word "homosexual" is on its way out, with a professor of medicine agreeing with students that it's an "outdated" and "stigmatizing" term to use when discussing risk factors about the spread of the disease.
Hepatitis B and hepatitis C can be spread through body fluids and blood, respectively. Risk factors include unprotected sex, intravenous drug use, and getting a tattoo.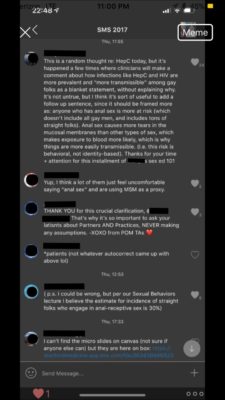 "Gay, bisexual, and other men who have sex with men have a higher chance of getting viral hepatitis including Hepatitis A, B, and C, which are diseases that affect the liver," the Centers for Disease Control stated in a report last updated in 2016.
But suggesting "homosexual" men are at a higher risk is apparently a wording choice that is too offensive for some Stanford students.
A screenshot of a GroupMe discussion among students reveals that some seemed to be uncomfortable with the assertion that "HepC and HIV are more prevalent and 'more transmissible' among gay folks as a blanket statement…"
One student states "it's not untrue," and requests more context be given about the threat to anyone who participates in anal sex, not just gay men.
In response, Professor of Medicine Paul Kwo acquiesced to the concern.
"During the liver lab, it was brought to our attention that language was unintentionally used that was outdated, misleading, and hurtful when describing potential risk factors for sexual transmission of hepatitis B and hepatitis C that have been reported," states a Dec. 6 email from Kwo obtained by The College Fix.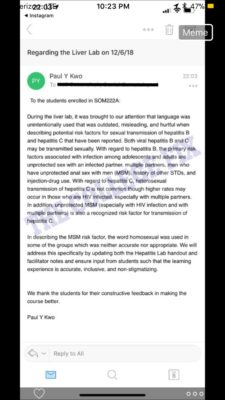 "Both viral hepatitis B and C may be transmitted sexually," the email continues. Kwo then explains the risk factors as "unprotected sex with an infected partner, multiple partners, men who have unprotected anal sex with men (MSM), history of other STDs, or injection-drug use."
The email points out that "heterosexual transmission of hepatitis C is not common though higher rates may occur in those who are HIV infected, especially with multiple partners." The email proceeds to agree that the word "homesexual" is not appropriate with regard to the discussion.
"In describing the MSM [Men who have Sex with Men] risk factor, the word homosexual was used in some of the groups which was neither accurate nor appropriate," Kwo's email states. "We will address this specifically by updating both the Hepatitis Lab handout and facilitator notes and ensure input from students such that the learning experience is accurate, inclusive, and non-stigmatizing."
"We thank the students for their constructive feedback in making the course better," the professor of medicine's email concludes.
It appears Stanford may not be alone in this terminology shift. The term "homosexual" is being replaced with MSM, or Men who have Sex with Men, in more places.
A Feb. 2018 article from POZ, a publication that discusses the lives of HIV-positive individuals, states that the "number of new cases of hepatitis C virus (HCV) has risen steadily among HIV-positive men who have sex with men (MSM) in San Diego."
And a 24-page "visual guide" slideshow on hepatitis A, B and C and how they're spread and who is at risk on WebMD avoids the words MSM, homosexual, gay and bisexual altogether.
Asked to weigh in on the wording controversy, Manhattan Institute Fellow Heather Mac Donald said it is concerning when political correctness embeds itself into discussions of science and medicine.
"Science must be free of political interference in order to understand how nature works," Mac Donald wrote in an email to The College Fix. "Certain human behaviors (including sexual behaviors) have negative biological consequences, regardless of whether those behaviors are practiced by politically powerful official victim groups."
"If smokers had early on gained political prestige in the victimhood sweepstakes, it would have been impossible to nail down the connection between smoking and cancer," she continued.
Professor Kwo did not respond to repeated email requests for comment. Jean Smart, Professor Kwo's listed administrative contact, also did not respond to an email requesting comment.
W. Ray Kim, the chief of the Division of Gastroenterology & Hepatology, did not respond to an email requesting comment.
E.J. Miranda, spokesman for the university, did not respond to multiple email requests or a phone message asking for comment.
MORE: Public university dumps 'Vagina Monologues' for not including men
MORE: College scraps 'Vagina Monologues,' says it's not inclusive 
IMAGE: Shutterstock
Like The College Fix on Facebook / Follow us on Twitter