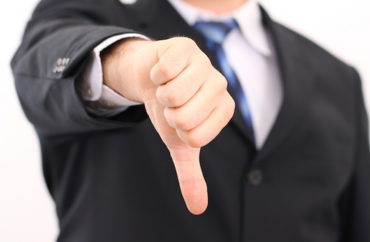 Trustees reject faculty counterproposal
The University of Tulsa has more than a dozen administrators "with the title of VP or higher," a contrast with the school's recent slashing of humanities programs.
Faculty will have a chance to express their views of the private university's leadership in a Wednesday vote, Public Radio Tulsa reports.
The vote is organized by the university's chapter of the American Association of University Professors. More than 300 are eligible "for the vote of confidence in President Gerard Clancy and Provost Janet Levit":
TU AAUP Vice President Matt Hindman said the non-binding vote will test Clancy's own model of leadership.

"He suggests that 20% of people within an organization are always going to oppose change, 20% are always going to support leadership and the changes that they bring," Hindman said. "This poll will assess whether he's actually won over that 60% that he's claimed that he needs to win to fulfill his own standards of success."
MORE: Faculty launch counterattack as U. Tulsa slashes humanities programs
The administration ignored a faculty counterproposal and is going forward with the elimination of philosophy, religion, fine arts and languages programs, as well as condensing departments.
A major donor to the university paid up to $20 million to acquire the archive of folk singer Bob Dylan, sparking more criticism of the administration's priorities. The university is the "steward" of the museum where the archive is exhibited.
The university plan is known as the "True Commitment," and it aims to reorient the 4,400-student school around STEM education, business, health and law. It would "reconfigure academic departments as interdisciplinary divisions built around 'contemporary issues,'" the public radio station reported.
The board of trustees voted Thursday to uphold the plan with no modifications, The Chronicle of Higher Education reports:
Following months of outcry on the campus, the administration gave the faculty 30 days to propose amendments to the plan. Those 30 days gave rise to a Faculty Senate resolution that endorsed a limited number of program closures at Tulsa — programs like the university's minor in ancient Greek and its Ph.D. in mathematics.

The senate would accept those closures, however, only if Tulsa agreed to take all academic-related stipulations of the True Commitment through faculty-elected committees, and then the full Faculty Senate; and if university leaders would consent to an audit of administrative expenses.
MORE: University of Tulsa puts VPs over humanities
IMAGE: Meikesen/Shutterstock
Like The College Fix on Facebook / Follow us on Twitter