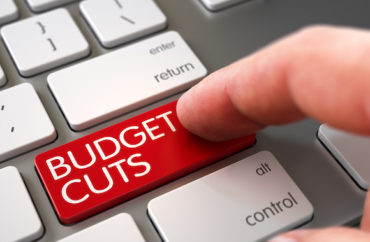 'Senior Vice Provost for Operations and Student Success'
The University of Tulsa's trustees recently proposed slashing the school's humanities department by more than half, but the university's administrative staff remains notably large, with the school currently looking to hire yet another of more than a dozen "vice" positions already on campus.
In September, the University of Tulsa's faculty senate passed a measure to move toward a vote of no confidence in President Gerard Clancy as his administration oversaw a massive reduction of the school's humanities programs. As The College Fix reported at the time, the school's Board of Trustees sought to "eliminate programs in philosophy, religion, fine arts (dance, musical theater, theater, film scoring, musical performance), languages (Greek, Latin, Chinese, German, French, and Russian), and condense departments into fewer major offerings."
28 of the school's humanities degree programs were proposed to be condensed into 13. Social sciences would drop from 21 to 13. One faculty member told The Fix that the reorganization was "pushed through without faculty consultation, in violation of the university's own contractually-binding policies regarding faculty governance and oversight of academic affairs."
Reduced educational offerings notwithstanding, the school still enjoys a remarkably bloated administrative staff, to the point that the university is hiring yet another vice president in addition to more than a dozen VPs already.
In a tweet earlier this month, Matthew Hindman, a professor of political science at the university, highlighted how much administrative staff the school maintains.
"My university serves fewer than 5,000 students but employs 15 people holding the title of VP or higher. Several of them have salaries that exceed that of entire academic departments," he informed his Twitter followers.
Hindman later posted that the school was getting ready to begin interviews for "a newly created VP position."
Reached for comment via email, Hindman provided The College Fix with a list of over a dozen job titles at what he called "my small university." Those included Provost and Executive Vice President for Academic Affairs, Executive Vice President for Finance, Operations and Administration, Vice President for Public Affairs, Vice President and Director of Athletics, Vice President for Institutional Advancement, Vice President for Research, and Vice President for Strategic Initiatives.
Also on the list were Vice President for Diversity and Engagement, Vice President for Admission, Vice President for Student Services, Senior Vice Provost for Operations and Student Success, Vice President for Information Technology and CIO, and Senior Vice Provost for Academic Initiatives.
The job of the Senior Vice Provost for Academic Initiatives, according to the university's website, is "coordinating the transformation and academic restructuring of the university."
That of the Senior Vice Provost for Operations and Student Success, meanwhile, is to keep track of the "student-faculty ratio, diversity of the student body…overall grade-point average, [and] percentages of scholarships rewarded."
New hire will focus on 'intellectual property'
The new position that the university is presently looking to fill, titled "Vice President for Research," will entail "supervision of the Office of Research and Sponsored Programs," and "guiding the institution in the development of intellectual property."
"The Vice President is responsible for fostering research opportunities for faculty as well as graduate and undergraduate students, advancing the university's research and scholarly reputation, and prioritizing and allocating budgetary resources," the job advertisement reads.
Numerous vice presidents at the university did not respond to The Fix's queries about their positions on campus. President Clancy also did not respond to requests for comment asking about the necessity of these administrators.
Reached via email, campus spokeswoman Mona Chamberlin defended the school's large administrative staff.
"Our focus is to ensure we have the appropriate human resources needed to properly run a university and meet our students' needs. Under the previous administration, TU was forced to cut staff in order to maintain academic programs that had not been evaluated in over a decade. The current university leadership has spent two years working to establish the right mix of programs and staff without laying off any faculty," she said.
"There are some positions that every university simply must have regardless of student population, and TU had been severely understaffed in critical areas such as assessment, data and finance until recently. These positions will ensure the university's future success and address the challenges facing higher education today."
School added staff to help with graduation rates
The school has continued to grapple with financial conflict on campus. The Tulsa World reported this week that one professor's calculations, reportedly showing that the university "spends a smaller share of its overall budget on instruction and more on academic support and auxiliary enterprises than most peer institutions," have generated pushback from faculty.
The school's chief financial officer, Kevan Buck, dismissed those claims, stating they were from outdated data and that the school "spend[s] much more on instruction than we do any other category."
Buck also said that additional administrative staff in recent years have been "related to efforts to improve the school's graduation and retention rates."
MORE: Faculty launch counterattack as university slashes humanities programs
MORE: School spends $500k on ceremonies amid budget cuts and employee layoffs
IMAGE: Tashatuvango / Shutterstock.com
Like The College Fix on Facebook / Follow us on Twitter