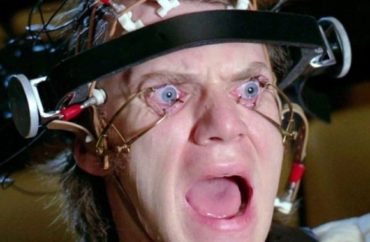 And $500 for anti-Israel activist to educate cross-country athletes
If it's this fast and easy for student activists to get everything they want, don't you think they'll make even more sweeping demands next time?
Three Claremont Consortium colleges that share an athletics department have agreed to a slate of race-related demands from cross-country team activists in the Claremont-Mudd-Scripps program, according to an administrator email posted by The Claremont Independent.
Last month the activists had demanded the department's "commitment to implementing these demands" within 16 days. CMS Director of Athletics Erica Perkins Jasper beat their deadline by three days.
"CMS Athletics should have zero tolerance for racism and sexism in our department, and we will continue to work to create an environment where students, coaches, and staff feel safe and feel empowered to speak up if they do not," Jasper wrote July 21. (The Independent's article on the letter was published Monday.)
The department created a task force this summer to consider "Diversity, Equity, & Inclusion holistically," which aligns with the demands of the Black Lives Matter group for the seven-member consortium, the director said. The cross-country activists' first demand is to support the "7Cs for BLM" demands.
Perhaps the biggest coup for the athletes is Jasper's promise to institute "mandatory training programs on racial equity" for all faculty and staff. "The timeline may not be as specific as requested this first year as we'd
prefer to utilize the right speaker or program than rush to check the box, but like other mandatory
trainings that we are incorporating, we are looking to build this into the fabric of being a member of the CMS community," she wrote.
CMS Athletics is willing to create and fund an "anti-racist student athlete committee" for every team whose size "requires" its own committee, even though the department would rather have one team or task force "that is inclusive of all our teams," Jasper wrote. The cross-country activists had demanded "the financial infrastructure needed to implement oversight monitoring and host anti-racist programming for CMS cross country."
They will get the $500 they sought to hire "educator" Sonny Singh to lead "an anti-racist workshop focusing on anti-oppression and social justice issues." The Independent says Singh is also an anti-Israel boycott, divestment and sanctions activist.
Creating "a safe space for minority student athletes to voice their concerns" is a "priority" that will encompass Claremont McKenna, Harvey Mudd and Scripps colleges, Jasper said. The activists demanded "regular spaces for marginalized students athletes [sic] to feel comfortable sharing experiences of microaggressions and seeking peer support," including "locations and times for students to access safe spaces."
The department task force is already working on recruiting "with better intentionality to attract Black prospective student-athletes," Jasper said, in response to the activists' demand to target "recruiting efforts to include student athletes of color from historically underrepresented high schools."
Though CMS Athletics does not have "board members" as the activists believe, the department will prioritize hiring nonwhites for staff and coaches and "ensure we are doing everything we can to have diverse applicant pools for all positions," Jasper said.
It's not clear how the department will implement Jasper's promised changes, considering that all CMS sports "have been canceled" due to COVID-19 for the time being, the Independent says.
Read Jasper's response, the activists' demands and Independent report.
MORE: Antiracism mandate a 'huge source of potential illegal discrimination'
IMAGE: "A Clockwork Orange"
Like The College Fix on Facebook / Follow us on Twitter