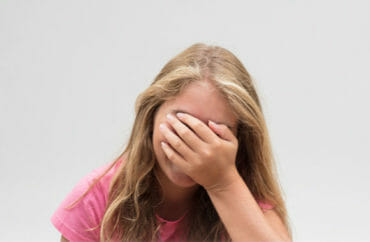 An elementary charter school in Atlanta has done away with the Pledge of Allegiance, and in its place students will do a "wolf pack chant."
Given that the Atlanta Neighborhood Charter School's mascot is the wolf, this does make sense. Sort of. Except that Principal Lara Zelski's reason for ditching the Pledge is, unfortunately, a familiar — and stupid — one: "to begin [the] day as a fully inclusive and connected community."
Because somehow people aren't "included" and "connected" via our national symbol.
Zelski also said it became "increasingly obvious" that "more and more" students were neither standing nor reciting the Pledge. Those who still wish to say the Pledge "can do so at another point during the school day," the Daily Mail reports.
"[W]e want everyone in our school family to start their day in a positive manner," Zelski said. She added her school's leadership team "will work with students over the next few months to create a school pledge everyone can say" — one that "will focus on students' civic responsibility to their school family, community, country and our global society."
The Atlanta Neighborhood Charter School opened sixteen years ago and serves kindergarten through fifth grade.
In a letter to the school community, Zelski wrote that were "many emotions" surrounding the Pledge issue. She continued:
As I mentioned in my last courier letter, the first six weeks of school is when we spend a good bit of time creating a strong and cohesive school family. Teachers teach the routines and procedures for the classroom and around the school to foster a consistent and safe environment. They lead students in team building activities and games to build community. Additionally, we review our Guiding Principles and discuss how we follow them throughout the school. We do this in an effort to set clear expectations for how we will treat each other and behave here at school and to promote a sense of safety and togetherness. The teachers and students have been actively engaged in this work since day one.
Of course, it's long been established that no student enrolled in a public school is required to stand for the Pledge of Allegiance. The question in this case is, will any students balk at standing for the wolf chant?
MORE: HS teacher accused of forcing student to stand for Pledge
MORE: Prof forces students to recite appalling version of Pledge
IMAGE: Giulio Fornasar/Shutterstock.com
Like The College Fix on Facebook / Follow us on Twitter