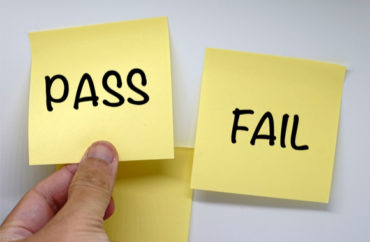 UPDATED
The government wants to ensure that no students fail
The Australian government proposed financially penalizing universities for each student who fails a course and requiring policies providing extensive support to students at risk.
Institutions could be fined 60 'penalty units' –currently equivalent to AUD$18,780– whenever a student fails because of lack of support, according to the proposal.
If "students failed because the higher education provider did not apply measures in their own Support for Students Policy a penalty would apply," the proposal stated.
"The penalty may apply on a per student basis where it is determined that a higher education provider is non-compliant with regard to individual students," it continued.
The proposal also stipulates that all universities must have a policy providing extensive, publicly funded support to students at risk of failing.
"The policy must describe how a higher education provider identifies students who are at risk of failing their chosen units of study, including proactively identifying disengaged students based on best available data and evidence," it stated. "The policy must also set out how the higher education provider will support their students to succeed in their courses."
Steven Schwartz, former president of three British and Australian universities, critically analyzed the lengthy proposal in an article published by the James G. Martin Center for Academic Renewal.
"The Australian government is mandating that university students who score less than 50 percent in their exams will be entitled to a slew of educational life-savers," Schwartz wrote. "University-funded tutoring, counselling, examination do-overs, special exams, and extended deadlines are all on the table."
However, "failing is not only essential to honing one's skills, but it also provides the chance to cultivate oneself," Schwartz wrote. "The character traits forged by experiencing and overcoming failure are necessary for success in any field."
"Both in the U.S. and Australia, it's easy for many students to coast through to their degrees without much effort and never experiencing failure," Schwartz continued.
Nonetheless, "if we want young people to be able to handle life's inevitable slings and arrows, then, for their own sake (and for the sake of the nation), we must let them fail," he wrote.
MORE: NYC to pay $1.8 billion to minorities who failed teacher test
IMAGE:Zambri Zakaria/Shutterstock
Like The College Fix on Facebook / Follow us on Twitter