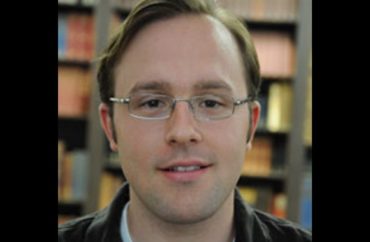 The words carry 'deprecatory connotations'
An English professor at Miami University in Ohio told students this semester not to use the words "female" or "females" in their academic writing due to a negative connotation to the terms.
"Avoid using the words 'female' or 'females' as nouns when you mean woman or women," Professor James Bromley (pictured) told his students.
"It may not be your intent, but these words, when used as nouns, have historically often carried deprecatory connotations," Bromley stated in the syllabus.
The College Fix obtained a screenshot of the syllabus from Bromley's "Seventeenth-Century English Literature" class.
"'Shakespeare's female characters' is fine; 'Females in Shakespeare's plays' is, at the very least, a more awkward construction," he wrote.
Bromley's research interests include "Sixteenth- and seventeenth-century drama, poetry, and prose," "Shakespeare" and the "History of sexuality and queer theory," according to his faculty page.
Bromley said the use of these words could cause the "reader to be distracted by a tonal effect that is easily avoidable."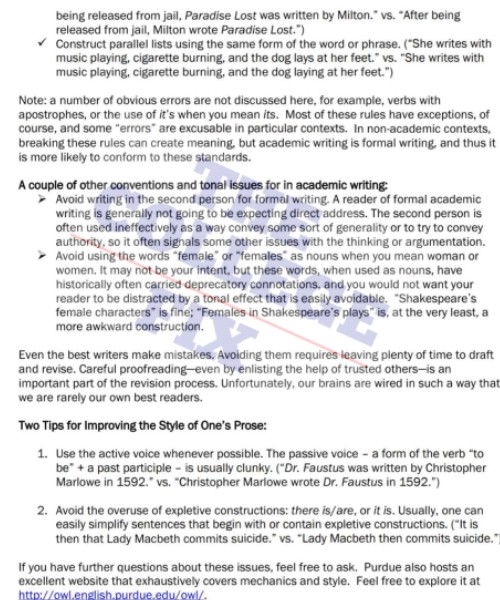 The Fix has not received responses to multiple emails sent in the past weeks to the English professor asking if students will lose points for using those words and for a further explanation of the policy.
The College Fix also asked if any students had voiced concerns about the policy and if the words "male" and "males" are also prohibited.
Queer theory is the primary focus of Bromley's writing and research.
Publications to his name include "Clothing and Queer Style in Early Modern English Drama" and "Social Relations and Masochistic Sexual Practice in The Nice Valour."
"Professor Bromley is currently working on Style, Subjectivity, and Male Sexuality in Early Modern English Literature," his bio states. This will be "a book-length project about the intersection of queer sexualities, cultural geography, and early modern material culture."
Free speech group defends Bromley
The Foundation for Individual Rights in Education defended Bromley's policies.
"Faculty members' academic freedom gives them wide latitude to establish standards for writing assignments for pedagogical purposes," Senior Program Officer Aaron Terr told The College Fix via email. "To that end, a faculty member may set certain expectations concerning tone or style and explain how certain word choices could affect the tone or a reader's understanding of a piece."
Terr said the professor can lower the grades of students without violating free speech protections.
He said "there is likely no academic freedom or First Amendment issue with the professor lowering the student's score on the assignment accordingly" if he "makes a legitimate pedagogical judgment that a student's word choice affects the tone of their writing in a way that makes it less effective."
MORE: Students marked down for writing 'mankind'
IMAGE: Miami University
Like The College Fix on Facebook / Follow us on Twitter