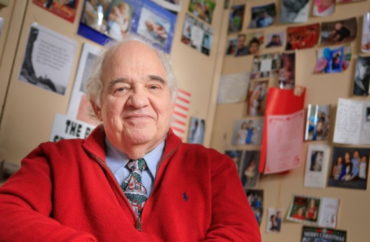 ANALYSIS: A professor who loved teaching and holding students to high standards has career cut short: 'Political correctness has invaded all parts of life'
Former Queensborough Community College Professor Paris Svoronos has a story to tell about the disintegrating standards of the American higher education system.
The award–winning chemist said he decided to retire after he was threatened with suspension following disciplinary action directed toward students who misbehaved or slacked off in class. In other words, he was a strict teacher who held students to a high standard.
Svoronos, in an email interview with The College Fix in December, said he is now willing to speak about why he retired in 2020, sharing his perspective as an immigrant from Greece who has lost some faith in the direction of colleges and universities in America today.
"I could not work with the administration that would listen to failing students' complaints over academic standards. And that's after 40 years while being a fully tenured QCC professor," Svoronos told The College Fix in his email.
"… In Europe, the student always respects the professor and the administration always backs the tenured faculty," he said. "Recent immigrants who are high school graduates in their native countries, the type I would see at QCC, never complain."
The straw that broke the camel's back for Svoronos came in 2020 after he reprimanded a student who came late to class, saying to her what he has said to many other aspiring med students: "a doctor who comes in late is called an undertaker."
She recorded it and used it in her complaint to the Queensborough Community College administration, he said, adding this to other complaints that had been lodged against the teacher, who acknowledges he prioritized excellence over apathy.
He said he just wanted to emphasize character and critical thinking ahead of a grade.
"In the past there was more respect for higher authority. The teacher served more as the role model in life," Svoronos told The Fix. "Being strict was accepted as a way of improvement in life. Students are more and more becoming interested in the grade, not the knowledge."
Administrators didn't see it that way. They deemed Svoronos guilty of "conduct unbecoming," he said, and was threatened with a year's suspension, and if he did not accept it, they would terminate him. So he decided to retire, he said.
Queensborough Community College did not respond to requests from The College Fix seeking comment.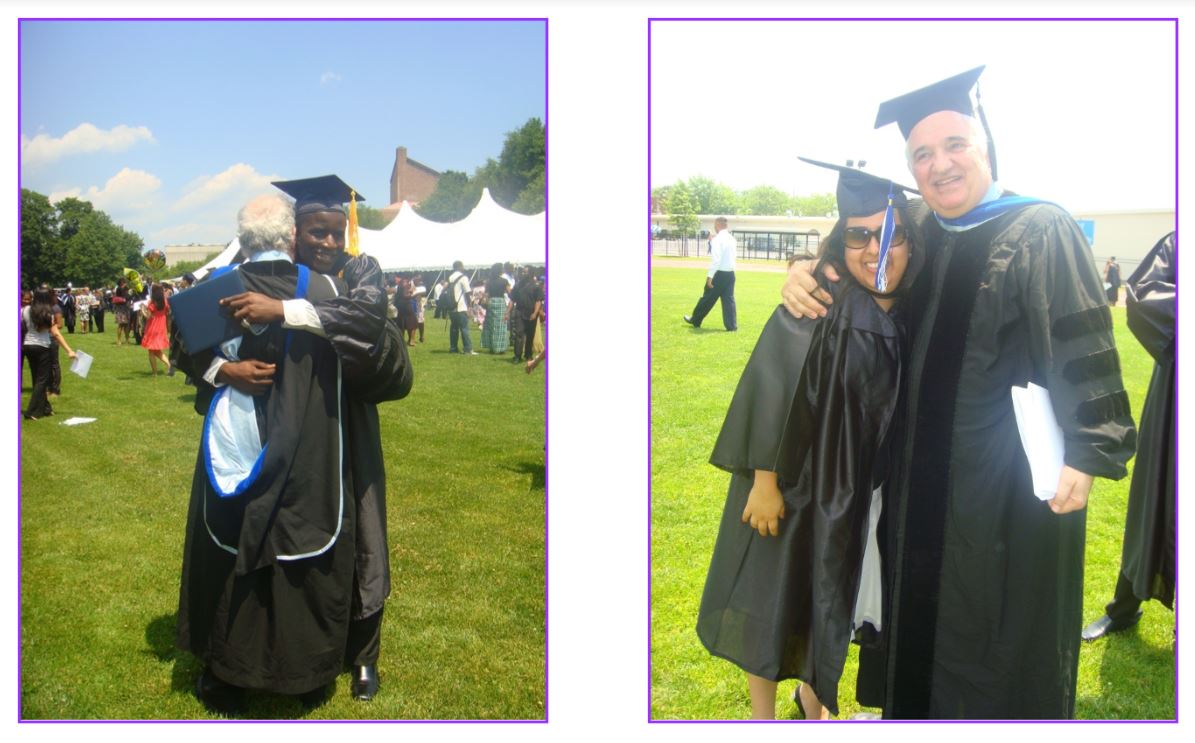 A 2019 profile of Svoronos published by Queensborough Community College the same month he won Professor of the Year by the American Chemical Society pointed out that his office walls were covered with "scores of various former Chemistry students from Iran, Haiti, Korea, Jamaica, China, Bangladesh."
"Images of students from all over who went on to science, engineering or other careers are intermingled with photos of Dr. Svoronos' own family: his wife, a fellow chemistry graduate from Georgetown; his daughter, the ICU neurologist; and son, a Harvard faculty member," the profile stated.
"Most of his students came to America with little or nothing, except their dreams. They bonded to their chemistry professor and keep in close touch with him decades after they left Queensborough."
The community college boasts its student diversity, touting on its website a student population that speaks 64 different languages and hails from 117 countries.
In 2020, Svoronos received the James Flack Norris Teaching Award for Extraordinary Teaching Excellence, the "first ever community college professor to receive the prestigious national award since its inception in 1951," according to a news release.
Svoronos, who came from Greece to the United States in 1973 on a Ph.D. fellowship, said when he won the recognition: "I just do what this great country trusted me to do; help the next generation of immigrants and students that would like to press the re-start button in their lives. I hope that future students understand that at Queensborough we offer the tools for a great education."
Svoronos, in his interview with The College Fix, said he stands behind his teaching methods.
"Political correctness has invaded all parts of life," he said. "The inclusion of serious courses becomes less and less involved in majors and the idea of critical thinking is not as emphasized. As time progresses the student accepts the responsibility for poor grades less and less."
Retired research scientist Thomas Bruno, a colleague of Svoronos, published a defense of Svoronos in a Dec. 21 piece for the American Thinker. Bruno told The College Fix he wanted to publish it sooner, but Svoronos had wanted to leave the college with his full retirement package secure before sharing his story.
Bruno argued that because Svoronos is from Greece, he held a different approach to teaching than many of his American coworkers.
"Student misbehavior is a concept unrecognized in many ways," Bruno told The Fix. "Most professors will begin a lecture and not give a damn if students wander in late or not. If they miss critical information, their reaction is 'Oh well.' If they text in class, are inattentive, or choose not to participate, or cheat, many faculty will simply ignore them. Occasionally, a professor will simply let such behavior be reflected in a poor grade. Svoronos was never in this mold."
"Svoronos would tell his students at the very beginning that they were capable, and they simply needed to develop that capability," Bruno said. "And he was there to help them. But, if they whined or were lazy, he would chew them out. Most of his students came to deeply appreciate his approach."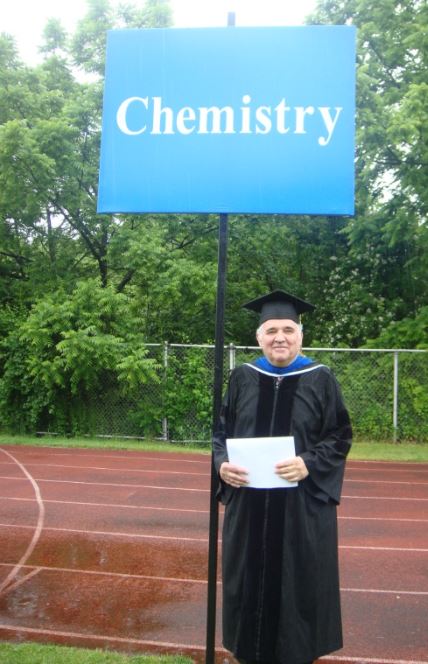 In his American Thinker piece, Bruno expanded on his argument, pointing out Svoronos has been given various teaching awards, and he was nominated for many of those by immigrants and students of color.
"Though offered positions in research-1 universities, Svoronos … ambition was to lift immigrants (such as he was) who were at rock bottom, the type whom no other school would even look at, and transform their lives," Bruno wrote. "And what a job he did! Countless young people who benefitted from his tutelage have gone from dirt-poor to achieving M.D.s, Ph.D.s … I have seen his collection of thank-you letters and testimonials; I envy the joy his students attribute directly and solely to him."
(Click here to view a presentation a colleague had made for Svoronos' 60th birthday that details his passion for educating students).
But Svoronos had been accused of racism for failing a minority student, which had been one of the complaints lodged against him that the university had used to seek his suspension.
Svoronos told The Fix he was exonerated after an investigation, but "administration refused to have my name cleared."
However, the student who recorded him, coupled with the allegation of racism and other complaints about his teaching methods, led Svoronos to decide to retire, he said.
"I sent a letter of retirement some time in December 2020. To secure the retirement benefits and not feel any vindictive issues from the administration, I had to wait until the end of August 2021 and go through the union process— and make sure that my file was closed and all money owed to me was secured," he said.
Svoronos' international viewpoint helped him notice stark differences between American and European university campuses, particularly a lack of reverence toward professors from students in the former.
Overseas, "the teacher is always right," he said.
Svoronos said he always considered his career as a teacher in America to be a blessing from God, and he loved teaching students considered underdogs by some.
"I have always been proud of my 'kids,'" he said via email, adding he's even officiated a couple civil weddings of former students. "So far I have had 51 former QCC students that I am in touch with who have earned a PhD, an MD, a DDS or a vet degree."
He said teaching is a vocation that can change lives, and he's proud of the ones he's influenced.
"One of my students, who was Chinese, posted a sign on my office door that stated: 'once a teacher, always a father,'" he said. "It is this attitude that makes recent immigrant students excel."
MORE: DEI takeover of STEM hinders ability 'to produce the best science,' say scientists
IMAGE: Queensborough Community College
Like The College Fix on Facebook / Follow us on Twitter