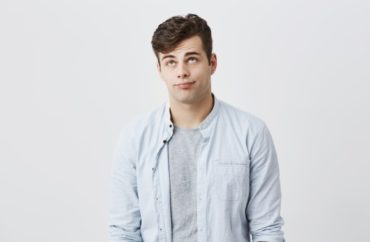 Is there a better way to celebrate one of America's greatest civil rights heroes than with a left-wing workshop about "climate justice"?
Coming in three weeks at New York's small Bard College, that's just what you'll get — and if you're part of the school's Citizen Science Program, attendance is mandatory.
"MLK and Climate Justice: A Path Forward" features three individuals from a group dubbed Groundwater Arts, which is "reenvisioning the arts field."
"The climate crisis is the most pressing issue of our time," the event's description states. "In this session, Groundwater members […] will discuss the intersections between racial justice and the climate crisis, specifically water access, using Dr. Martin Luther King Jr.'s teachings as the foundation."
"Our goal is to help arts institutions and individuals move toward a just and equitable future that responds to the ongoing crisis of climate change through a climate justice lens."
Groundwater operates on three "principles and praxes": being aware of history, "community collaboration," and collective action. Regarding the first, Groundwater believes American society has "been shaped by a legacy of colonialism, white supremacy, homophobia, abelism, patriarchy, capitalism and other oppressive structures."
Groundwater also believes "there is no one right way of working toward collective liberation." With that in mind, despite its work being "necessary [and] urgent," its fees are based on the size of the project and organization, and the ability to pay.
Co-founder Anna Lathrop, who's based in "Lenape Territory" (aka New York City), makes use of "Theatre of the Oppressed" pedagogy and "alternative-process theatre development." Her experience comes from "decentering and decolonizing Western visual and graphic design."
Annalisa Dias, Groundwater's other co-founder, "works the intersection of racial justice and care for the earth" and has led workshops on "anti-oppression and decolonization at numerous national conferences."
The remaining Groundwater member appearing at Bard, Tara Moses, is a member of the Unsettling Dramaturgy Colloquium, which "brings together Crip and Indigenous dramaturgs and theatre makers from across the Americas" in order to learn about "the unique intersections between our lives and practices."
Read the full event description.
MORE: Prof: Private homeownership interferes with fight against climate change
MORE: Climate protesters disrupt Harvard-Yale football game
IMAGE: CookieStudio / Shutterstock.com
Like The College Fix on Facebook / Follow us on Twitter