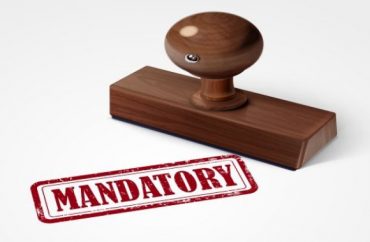 Faculty at Maine's small, private Bates College recently passed a measure which requires all students to take at least two courses related to race, power, privilege and colonialism prior to graduation.
According to The Bates Student, the so-called RPPC mandate will take effect with the class of 2030 (the beginning of the 2026-27 school year).
One course must cover the U.S. while the other an international focus.
Debate on the requirement was extensive, lasting months, and featured several amendments and petitions from concerned academics.
For example, politics Professor Lisa Gilson (pictured) offered an amendment that would require students to take one of the RPPC courses within their major — and taught "by faculty associated with that department."
"It is not enough for me to have students leave the college knowing that race, power, privilege and colonialism has been influential in the world more broadly," Gilson said. "It is important for me that the students leave knowing that their own field of study, that they might pursue after college, is in fact shaped by this."
MORE: ASU 'Diversity' class meant to 'brainwash future journalists': researcher
Gilson added that without her amendment, there would be "more demand on courses that are taught primarily by faculty of color, by junior faculty and by faculty who are already experiencing the consequences of not having curricular requirements of racism and race, privilege, power and colonialism."
Gilson's amendment eventually was approved — 88 to 25 with seven abstentions.
Gilson, who according to her faculty page taught the courses "The Politics of the American Far Right" and "Reading Marx, Rethinking Marxisms" this year, was a signatory to a petition distributed prior to the April faculty meeting which listed reasons why several departments would not agree to the RPPC mandate without the student major mandate. One read:
In the context of larger national conversations, where the interrogation of race, power and privilege have been frontally attacked as illegitimate sites of inquiry, the unwillingness of the faculty as a whole to participate in the realization of this curriculum reads as an abdication. This legislation would, in effect, suggest that Bates is not up to the task of educating the whole person equitably.
Another referred to those "unwilling" Bates faculty as "intellectual cowards."
Ali Manning, co-president of the student government, said she was concerned about the faculty who voted "nay" on the new requirement, especially if they end up having to teach RPPC: "[T]hat is really concerning to me. I don't want to be in a chemistry class where the chemistry teacher doesn't think that race applies to that discipline, because it's just not true."
MORE: Bates College eyes revamping calculus, other math courses to focus on 'colonialism and privilege'
IMAGES: Shutterstock.com; Bates College screencap
Like The College Fix on Facebook / Follow us on Twitter