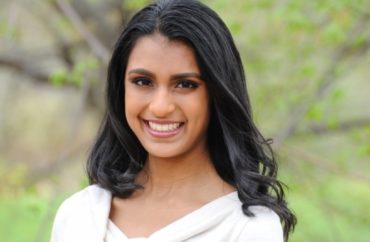 A mandatory "Diversity and Civility" for Arizona State University journalism students is meant to "brainwash future journalists," according to a researcher who reviewed course materials.
Neetu Arnold with the National Association of Scholars had to battle the public university to even see the materials for the course, but after reviewing it, she concluded that the purpose of the class is to push a liberal agenda.
Arnold (pictured) wrote in the Daily Caller:
Unlike non-political fields, like the sciences, journalism is a subject already charged with political bias. The school can have only one goal in requiring such a course for future journalists: to dictate the kind of information journalists include, and choose to exclude, when covering stories. Based on what I learned from one hour's perusal, the class serves as a tool to brainwash future journalists into a radical ideology euphemistically called diversity, equity, and inclusion (DEI) — an initiative aimed at forcing ideological conformity to progressive causes.
Students must take an "Implicit Association Test," a bias exercise that Arnold says has questionable evidentiary support. "At best, the scientific literature is mixed on the usefulness of implicit bias as a concept," she wrote. "Yet the Cronkite School dedicates an entire session on this niche and controversial subject. Perhaps that's because implicit bias allows DEI believers to continue insisting that America is a fundamentally racist country."
The course also covers the use of chosen pronouns by LGBT individuals and explores the "myths about the rural-urban divide," Arnold wrote, quoting from the class materials.
Classes like ASU's ensure that future journalists remain liberal, Arnold wrote.
"Journalism schools serve as filters through which future reporters must pass," she wrote. "Such mandatory diversity courses ideologically handicap journalists before their careers even begin."
She suggested a way to fix the problem, however.
Arnold wrote:
This can be brought under control. The Arizona state legislature controls state funds for universities. Journalism professors and administrators only get away with this kind of professional brainwashing by avoiding public scrutiny and accountability by state governments. Much needs to be done legislatively to prevent strategic obfuscation of this kind.
"If journalism schools wish to continue speaking power to truth, they should prepare to face serious pushback from the public," she concluded.
MORE: Arizona universities require most applicants pledge DEI support
IMAGE: Neetu Arnold/Linkedin
Like The College Fix on Facebook / Follow us on Twitter