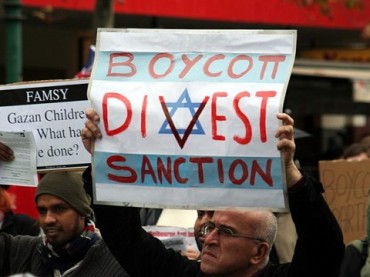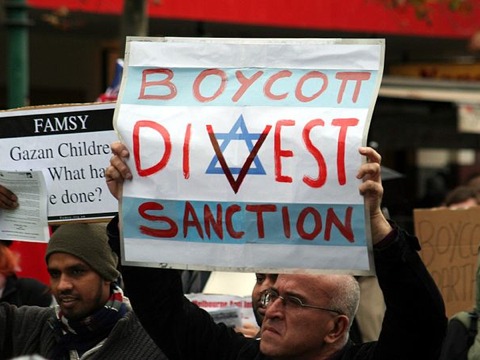 Related to our prior post about the sudden resignation of UCLA undergraduate student president Devin Murphy, whose resignation statement "Divestment is inevitable" presaged a boycott, divestment and sanctions (BDS) resolution vote against Israel scheduled for Tuesday:
The Daily Bruin editorial board criticized the student government's decision to restrict the meeting's attendance and said it was part of a pattern:
Yet, due to a recent decision by councilmembers, public attendance and media coverage of this vote will be significantly reduced. Students will be required to present BruinCards to gain entry to be admitted to the meeting, and coverage has been barred for all media outlets excluding UCLA Student Media, which can cover the event but must register with the USAC Office of the President prior to attending.

Closing its doors to students and media indicates that USAC might even have the power to limit Student Media's coverage and hold meetings without any press presence. The limitation of media coverage in any capacity is a concerning precedent for a government body to set. …

USAC's limitation of media coverage for the Nov. 18 meeting is yet another example of the frightening realities of an elected student body that is not bound to California's primary open meeting law, the Brown Act, under a technical loophole.

This board has written about needed change to state legislation to bring the UC student governments' open meeting law requirements up to par with the laws binding their counterparts on CSU and California community college campuses.

The Brown Act and the CSU-specific Gloria Romero Open Meetings Act prohibit a governmental body's ability to vote using a secret ballot, among many other actions. Last February, USAC, not bound to these regulations, rejected the divestment resolution with a secret ballot after two straw polls.

An error of that magnitude cannot be repeated. Not with the number of students an issue like divestment affects, and not at the cost of a free press.
The body had a chance to revise its bylaws Wednesday so the meeting would be open to all, the editorial said Monday, but there's no mention in its subsequent coverage of such an action being taken.
Students for Justice in Palestine members met on Wednesday to "fine-tune" the resolution language, the Daily Bruin reported.
Read the Daily Bruin editorial.
Like The College Fix on Facebook / Follow us on Twitter
Like The College Fix on Facebook / Follow us on Twitter