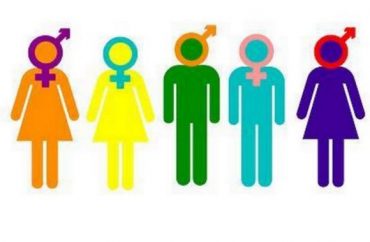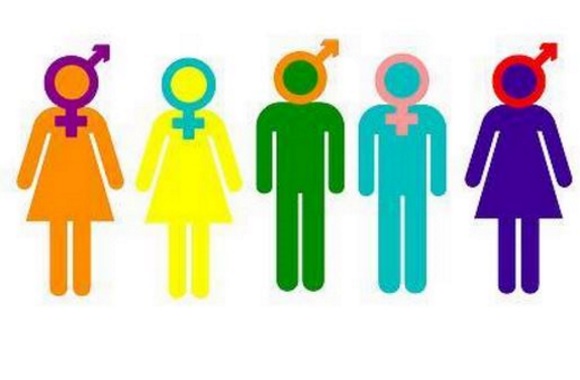 To avoid him in the men's room
When "Nathan" and "Melanie" hooked up on Memorial Day weekend in 2014, neither could have imagined they would still be talking about their sexual encounter two years later – or that Melanie would now identify as a man.
That transgender transition, more than a year after their sexual relationship had ended, led Melanie to tell Michigan State University that Nathan had groped her without consent after their consensual sex.
Nathan plans to sue the university in federal court for violations of due process in its adjudication of their dispute, his lawyer told The College Fix.
Her client is a "very strong feminist coming from a progressive family," Deborah Gordon said.
The ongoing dispute over the "one-time, non-consensual touching" was told in exhaustive detail last month by Bridge, a magazine published by the Center for Michigan, a state think tank.
For all the disagreement about the nature of their final encounter, both students have largely the same account of events.
Breast touch after sex is 'assault'
According to Bridge's timeline of events, the two met in October 2013 at a male feminist group dedicated to "raising consciousness" for men supportive of feminism. It's not explained why Melanie, who still identified as female, was at a male group.
They started dating soon after, and Melanie initiated sex with the virgin Nathan. Though she was "frustrated" by Nathan's refusal to call her his girlfriend, their relationship remained sexually active through the summer.
Everything went downhill on the night of their final sexual encounter over Memorial Day weekend, which started with Melanie sharing a nude photo and describing her "frisky" mood to Nathan.
They tried to have sex in a parked car. When a bystander started knocking on the window, Melanie felt "embarrassed and upset."
She told Nathan the incident brought up a previous abusive relationship and that she didn't want to have sex again that night.
After they met friends for dinner the same night, Nathan reached beneath her shirt and bra, briefly "touching her breast." Melanie quickly rejected his advances and Nathan complied.
It was the last time they would talk to each other, and that single unwanted touch would form the basis of Melanie's complaint to Michigan State 16 months later. She texted Nathan the next day, scolding him for having "groped me after I'd told you I didn't want to do anything more."
Echoing a declaration she made to her poetry class right before she started transitioning, Melanie insisted to Bridge magazine that Nathan "did sexually assault me" in that one moment.
The publication's report was based on an in-person interview with Melanie and interviews with Nathan's mother and his lawyer Gordon, as well as university documents and a transcript of Nathan's interview with the investigator.
Judged by wrong policy, called violent with no evidence
About a year later, Melanie changed her name, began taking hormones, and started identifying as a man.
She said her gender transition "was one of the driving elements for why I reported" the incident to the school, "because I felt uncomfortable using the men's restrooms in my residential college, for fear that I would encounter him."
The university debuted a revised sexual harassment policy with more specific definitions of sexual consent and misconduct in January 2015, after the breast-touching incident.
But because the gender studies professor charged with investigating Nathan's case, Jayne Schuiteman, initially gave the wrong year for the incident, Nathan was investigated under the new policy.
He was found responsible for sexual misconduct in February 2016, but quickly filed an appeal based on the use of the wrong policy.
The first investigative report had claimed Nathan "pushed" Melanie down, and it reappeared in the second report in April, but in her Bridge interview, Melanie denied Nathan pushed her or was violent in any way during their relationship.
Nathan's lawyer Gordon challenged the second report, saying its own description of Nathan's actions did not rise to the "severe, persistent or pervasive" level required by school policy.
The university nevertheless ruled against Nathan in October, saying he had violated the sexual harassment policy, even while dropping the groundless "pushed" claim.
It barred him from seeing Melanie, whom he had not seen in two years, though retroactively changed his probation to his graduation date – May 7 – rather than "indefinitely."
Gordon expressed frustration with how the university handled the case, telling The Fix that it was "not a real criminal procedure" and the process "doesn't give people the right to be heard."
She noted that "these guys don't get to confront their accuser" under the Title IX interpretation released by the Department of Education in 2011, which changed many rules around how colleges must handle sexual-assault claims.
Nathan is "terrified" by the hardships he has suffered since he was accused and then found responsible, Gordon said. The investigation has had "huge implications" on her client's future career, including at least one lost job opportunity.
Michigan State is "trying to make an example out of everyone," she said.
Launched investigation as it settled government claims
Bridge magazine's timeline of events notes that Michigan State resolved a Title IX investigation by the Department of Education in September 2015, just weeks before Melanie made her accusation to a resident adviser.
And just four days before the investigation started, the school released a "campus climate survey" on sexual misconduct and its president called campus sexual assault "a serious national issue."
The threat of another government investigation apparently led the university to rush the release of its final ruling in October. Days earlier, Melanie had complained to another official that the university was long past its 60-day investigation window and she might file a complaint with the Department of Education.
The Foundation for Individual Rights in Education criticized the government's Title IX resolution with Michigan State, which concerned two sexual-misconduct cases, when it was issued.
The department's Office for Civil Rights once against treated an accusation "as similar to, or even the same as, a finding that sexual misconduct actually occurred," FIRE said.
Despite agreeing that two accused students were not responsible for misconduct, OCR required the university to offer "remedies" to their accuser despite no evidence that she was harmed, FIRE said.
"If a crime did not occur," as OCR concedes, "there is no 'victim,' and therefore there can't be a 'remedy.'"
Like The College Fix on Facebook / Follow us on Twitter
IMAGE: Facebook screenshot