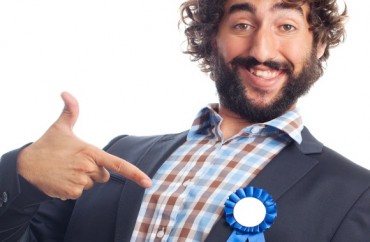 Victimhood has become a virtue in America's shifting culture, scholars argue
A journal article by two sociologists suggests the rise of microaggressions stems from a culture of victimhood that celebrates the aggrieved and perceives them as virtuous martyrs – most notably on college campuses.
Making matters worse, this perception is fostered by administrations that coddle and support such grandiose notions for self-serving purposes, including to exert control of students, the scholars argue.
"In the settings such as those that generate microaggression catalogs … where offenders are oppressors and victims are the oppressed, it also raises the moral status of the victims," the scholars state in their article. "This only increases the incentive to publicize grievances, and it means aggrieved parties are especially likely to highlight their identity as victims, emphasizing their own suffering and innocence. Their adversaries are privileged and blameworthy, but they themselves are pitiable and blameless."
The scholarly article, "Microaggression and Moral Cultures," was written by sociologists Bradley Campbell and Jason Manning, professors at Cal State Los Angeles and The University of West Virginia, respectively.
Published in The Journal of Comparative Sociology, the 2014 article gained traction this month after NYU professor Jonathan Haidt covered it in his blog, The Righteous Mind. 
Haidt co-authored a cover story for The Atlantic this month which argued that college students' increasing demands for protection from words and ideas they don't like is disastrous for their education and mental health.
As for the sociologists' analysis, Haidt stated on his blog regarding their article that "it is the very presence of such administrative bodies, within a culture that is highly egalitarian and diverse (i.e., many college campuses) that gives rise to intense efforts to identify oneself as a fragile and aggrieved victim."
Campbell and Manning write that victimhood has actually become a virtue in America's shifting culture.
"A culture of victimhood is one characterized by concern with status and sensitivity to slight combined with a heavy reliance on third parties. People are intolerant of insults, even if unintentional, and react by bringing them to the attention of authorities or to the public at large," they stated. "Domination is the main form of deviance, and victimization a way of attracting sympathy, so rather than emphasize either their strength or inner worth, the aggrieved emphasize their oppression and social marginalization."
Moreover, these victims seek to control their perceived adversaries through "third-parties," such as campus bureaucrats and diversity officers, instead of solving disputes themselves, the scholars stated.
"The last few decades have seen the continued growth of legal and administrative authority, including growth in the size and scope of university administrations and in the salaries of top administrators and the creation of specialized agencies of social control, such as offices whose sole purpose to increase 'social justice' by combatting racial, ethnic, or other intercollective offenses," Campbell and Manning wrote.
The authors point out that microaggression complaints flourish among college students who are wealthy.
Once they escape this bubble, students may continue to support policies that uphold their perception of reality.
"It seems that people who are accustomed to using a particular way of settling disputes or otherwise handling their affairs will tend to resort that same strategy in multiple contexts," Manning told The College Fix in an email. "So someone used to relying on one authority (such as that of parent or teacher) might also be inclined to rely on other authorities (such as workplace supervisors or the state)."
Like The College Fix on Facebook / Follow us on Twitter
IMAGE: Shutterstock