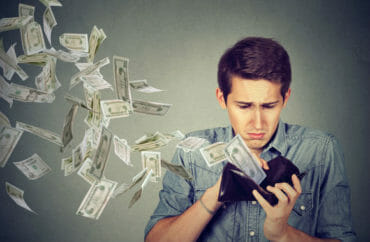 Floats 'tuition-free and debt-free' college plan
Bernie Sanders, the self-professed socialist politician seeking the Democratic nomination for the presidency, is announcing a plan to wipe out a trillion and a half dollars in student debt. The senator also plans to eliminate up-front costs at colleges and universities, making them "tuition-free" by paying for them with tax dollars.
Sanders "will unveil the most ambitious higher education plan in the Democratic 2020 presidential primary so far on Monday. The proposal would make two- and four-year public and tribal colleges and universities tuition-free and debt-free, and erase the roughly $1.6 trillion in student loan debt currently owed in the US, paid for by a tax on Wall Street," Vox reports
The plan would cost over two trillion dollars in the course of a decade, the website reports. Sanders's Wall Street tax "would raise small levies on buying and selling stocks, bonds, and derivatives." One expert estimated that it could raise more than two trillion dollars over ten years.
Sanders joins U.S. Senator Elizabeth Warren, who also recently proposed a student-debt forgiveness law, though Warren's plan is not as extensive as is Sanders's.
From the report:
"We believe definitionally that if you are the upper elite, that you by definition would not have had to take out student loans," Keane Bhatt, Sanders's spokesperson, told Vox. "There is something to be said about simple, intelligible policies that build broad constituencies."

Here's how Sanders's College for All Act would work:

The federal government would give states and tribes at least $48 billion per year, through a two-to-one federal dollar match program, if states commit to eliminating tuitions and fees at public universities and colleges.

To receive the federal funding, states and tribes would have to meet some requirements: Essentially, they'd have to show the Department of Education that they will maintain higher education and need-based financial aid funding and rely less on adjunct faculty to teach classes. States and tribes would also have to show that they can cover the full cost of higher education for the poorest families, those who earn less than $25,000. For tribal colleges with at least 75 percent low income student enrollment — students eligible for the Pell Grant — the federal government would cover 95 percent of costs to eliminate tuition and fees.
The new funding streams "cannot go to administrators' salaries, any merit-based financial aid, or non-academic buildings — like shiny new football stadiums," according to Vox.
MORE: Elizabeth Warren proposes radical student debt forgiveness bill
IMAGE: pathdoc / Shutterstock.com
Like The College Fix on Facebook / Follow us on Twitter