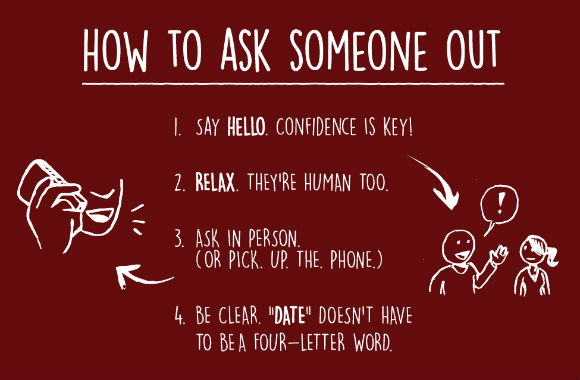 Backlash with condoms
Following up on their Valentine's Day campaign to "Bring Dating Back" to college, campus advocates of traditional sexual ethics plan to host events on the theme for the remainder of the academic year.
And they expect to face continued hostility and dirty tricks by critics of their message.
The Love and Fidelity Network launched #BringDatingBack "because people want more options than the hookup culture offers," Executive Director Caitlin La Ruffa told The Fix in an email: "They'd like to go on dates, but they simply don't know how."
The network has a presence on more than three dozen college campuses including Princeton, Yale and several in the University of California System. It just launched at Brown University.
A few romantic interactions are present on college campuses today, according to La Ruffa: the hook up, the hang out, and intense relationships.
Student leaders on each campus chose the week leading up to Valentine's Day for their big push, persuading students to go on dates through workshops, presentations and giveaways, La Ruffa said.
They are "devoted to providing a voice for marriage, the family, and sexual integrity where otherwise one would be lacking" on campus, she said.
Classic movies as a spur for conversation
Dr. John Van Epp, the author of How to Avoid Falling in Love with a Jerk, gave lectures at Princeton and Columbia on the topic "How to Follow Your Heart Without Losing Your Mind."
Rachel Wagley, a Harvard graduate and LFN alumna, spoke to University of Pennsylvania students about dating, while students at Brown University hosted a screening of the classic romance film Roman Holiday and Harvard advocates showed Casablanca.
Students at Swarthmore, the University of Pittsburgh, Biola, James Madison University, Georgetown, Catholic University of America and St. Anselm handed out candy and flowers during the week to start conversations about the importance of dating the right way.
The network also featured a series of dating "protips" online and published blog posts in which students shared advice and reflections on casual dating.
With the February campaign ended, "many groups will host discussions on dating, campus culture, and related topics over the next few weeks," said La Ruffa.
"Throughout the semester Love and Fidelity Network student groups will hold a variety of lectures, panel discussions, and social events to foster conversation on campus about the nature of love."
Some New England college groups push against 'hookup culture' & push for 'true love' https://t.co/4x85Rc8jnO pic.twitter.com/OnFBjTBnIT

— Kara Bettis (@karabettis) February 15, 2016
They are prepared for fellow students to not only disagree but to vandalize their efforts.
Vandalism shows 'the deep need for a real conversation'
Bella Gomez, the student leader for LFN at Harvard, told The Fix in an email that "another officer in our club noticed [the group's posters] had been torn down and replaced by a bag of condoms." That officer rehung the posters more than once but they were continuously torn down.
"I personally found the posters cute, funny, and enlightening," Gomez said. But at least the negative response "shows that they are being noticed, and even gathering reactions, though not the kind for which we would hope."
Though La Ruffa said it was "unfortunate that some students would respond to the mere proposal of a healthy start to dating with such animosity," the opposition shows "the deep need for a real conversation about matters of love and relationship on campuses today."
Christian students 'still find it weird,' too
Ethan Francis Williams, the student leader for LFN at Stanford, told The Fix in an email Feb. 15 that its posters "actually haven't had much of a response yet, but I suspect that's because so many students are away and we only put the posters up" that week.
While they hung up posters from the national network that explained the goals of Bring Dating Back, LFN leaders at evangelical Biola University attracted more student interest by setting up tables with snacks and using white boards to ask students what dating meant to them, student leader James Lopez told The Fix in an email.
Even on a Christian campus "many students still find it weird that a date doesn't involve commitment," and is inherently casual, "but after thinking through it, it seems that it makes sense that dating shouldn't carry that stigma," said Lopez.
La Ruffa said the network will be surveying students who participated in the campaign to see what resonated most with students.
RELATED: Move over hookup culture: 'Bring Dating Back' campaign launches on campuses
Like The College Fix on Facebook / Follow us on Twitter
IMAGE: Love and Fidelity Network, Bella Gomez