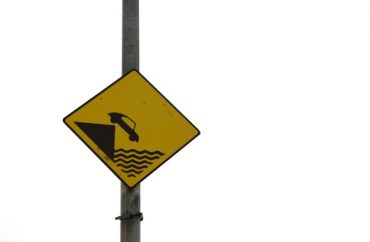 Be afraid. Be very afraid. Bias Response Teams at universities nationwide are like a canary in a coalmine, and that canary is lying on the floor taking very shallow breaths.
Consider what we have learned about Bias Response Teams in recent months.
The University of Northern Colorado's Bias Response Team investigated a professor for playing "devil's advocate" in class, and a bias team member met with the professor and "advised him not to revisit transgender issues in his classroom."
Gettysburg College rushed out the bias response team following pro-life posters on campus using "Black Lives Matter," and the offending students were told by administrators to "adjust their communication."
"Make America Great Again" whiteboard messages were deemed a "racial attack" by the campus bias response team at Skidmore College.
At Colby College, the bias response team was alerted to offenses such as "a basketball game attendee mocked the WNBA" and "students wore hula skirts and coconut bikinis at a fake luau."
At the University of Oregon, its Bias Response Team investigated the campus newspaper for giving "less coverage" to transgender people, and a bias response team case manager had an "educational conversation" with editors.
The University of Wisconsin-Platteville's Bias Response Team reported three co-eds who wore Three Blind Mice costumes at Halloween to the Residential Life division because the costumes made "fun of a disability."
Framingham State University canceled a Cinco de Mayo celebration dinner after one complaint that it was offensive to Latinos.
An employee at the Catholic Loyola Marymount University was investigated by its Bias Incident Response Team for "denying transgenderism." She was then suspended for the "hate crime" of believing in two genders.
Underscoring these examples and others, we have Michigan State University's police department launching an "Inclusion and Anti-Bias Unit" to police campus bias complaints and UC Santa Cruz rolling out a seven-member administrative Bias Response Team deemed to be "the first responder to bias-related incidents."
The massive University of California system even has an "intolerance report form" that encourages its 238,000 students and 190,000 faculty and staff to detail for administrators any behavior they consider discriminatory, including "unwanted jokes" or "disparaging comments."
Where and when will it end? It shows no signs of slowing. Dozens if not hundreds of colleges now have bias response teams of some sort, and more are in the offing. UC Santa Barbara and the University of Iowa are two of several campuses planning to debut them this fall.
Making matters worse, being a "victim" has become a badge of honor on campus, sociologists argue. Many indignant students just can't wait to be offended and feel that satisfying self-righteous anger of filing a bias complaint.
The effect is real. The teams chill — and perhaps kill — free speech, make students and professors afraid of saying anything remotely politically incorrect, and push the false narrative that being offended is the absolute worst thing that can happen to anyone.
They create a curriculum of propaganda in which identity politics trump academic inquiry and students learn to keep their mouths shut — or else. This is especially true for Republican, Christian and conservative ideas on campus, Enemy No. 1 of such bias response teams.
What's happening on campuses today is straight out of a George Orwell novel. Except it's real life.
Like The College Fix on Facebook / Follow us on Twitter