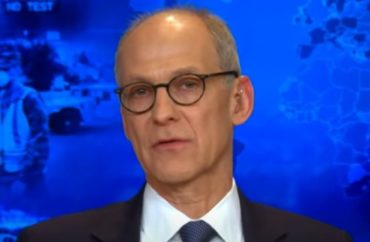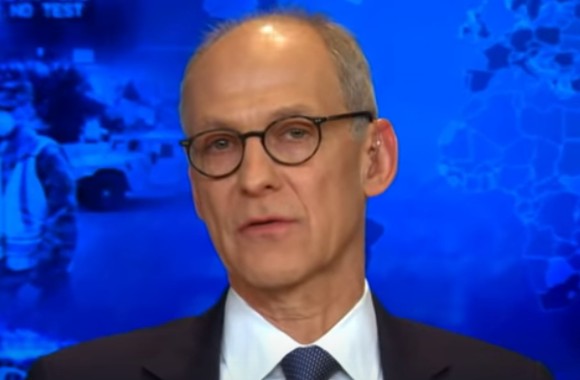 Came under criticism for disability and coronavirus paper
President-Elect Joe Biden announced soon after the election that University of Pennsylvania Prof. Ezekiel Emanuel would serve on his coronavirus task force.
The oncologist chairs Penn's ethics and health policy department and co-authored a paper in April that argued for treating people with disabilities differently in coronavirus care based of their life expectancy.
He has previously written in support of healthcare rationing and urged 75-year-olds to stop pursuing primary care. Emanuel advised President Obama on healthcare policy as well.
The College Fix reached out to six different professors for comment on Emanuel's appointment to the COVID-19 Transition Advisory Board and to see what principles they wanted to see Biden implement with regard to coronavirus policy. Only one professor responded to the inquiries.
Emanuel said in a 2014 essay in The Atlantic:
But here is a simple truth that many of us seem to resist: living too long is also a loss. It renders many of us, if not disabled, then faltering and declining, a state that may not be worse than death but is nonetheless deprived. It robs us of our creativity and ability to contribute to work, society, the world. It transforms how people experience us, relate to us, and, most important, remember us. We are no longer remembered as vibrant and engaged but as feeble, ineffectual, even pathetic.
"After 75, if I develop cancer, I will refuse treatment," the essay continued. "Similarly, no cardiac stress test. No pacemaker and certainly no implantable defibrillator. No heart-valve replacement or bypass surgery."
"Given my close association with Dr. Emanuel (who's a fantastic addition to the COVID-19 task force, I think), I'm going to decline further comment," Steven Joffe, a fellow professor of medical ethics and health policy at Penn, told The Fix via email.
Kevin Volpp, a Penn professor of health policy, did not respond to an emailed request for comment.
The Fix also reached out to several elder law professors to solicit their thoughts on Emanuel's appointment and the medical ethics policies they wanted to see from Biden.
Stanford Prof. Alyssa Bugart, an anesthesiologist and bioethicist, did not respond to two emailed requests for comment from The Fix in the past several weeks. Neither did elder law Prof. Rebecca Morgan of Stetson University or Katherine Pearson, an elder law professor at Penn State. Pearson is the director of the now-closed Penn State Elder Protection Clinic.
One ethicist and theology professor at Fordham University, Charles Camosy, previously commented on Emanuel's appointment.
Camosy said Emanuel's views are a form of consequentialism, a philosophy that judges an action based on the perceived outcome.
"He's just displayed a kind of consequentialism that's deeply, deeply troubling," Camosy told the Catholic News Agency in November. The former board member of Democrats for Life said Emanuel's philosophy "is ableist, ageist, and denies the fundamental premise that every human life is equal because every human life is made in the image and likeness of God."
Camosy did not respond to multiple emailed requests for comment from The Fix in the past several weeks asking for further comment.
Students for Life of America, a national pro-life student organization, expressed concerns about Emanuel's appointment.
"We have been very concerned about this," spokesperson Kristi Hamrick told The Fix via email. Hamrick also shared an op-ed from Kristan Hawkins, the organization's president.
Hawkins warned about Emanuel's views on health-care policy and the use of "quality-adjusted life year," a formula that uses a cost-benefit analysis to determine medical care.
MORE: Joe Biden says he is 'unlikely' to cancel student loans through executive order
IMAGE: MSNBC/YouTube
Like The College Fix on Facebook / Follow us on Twitter