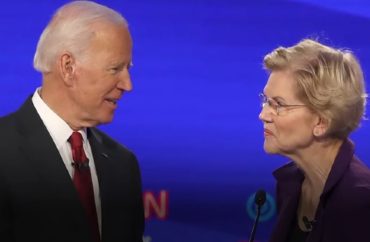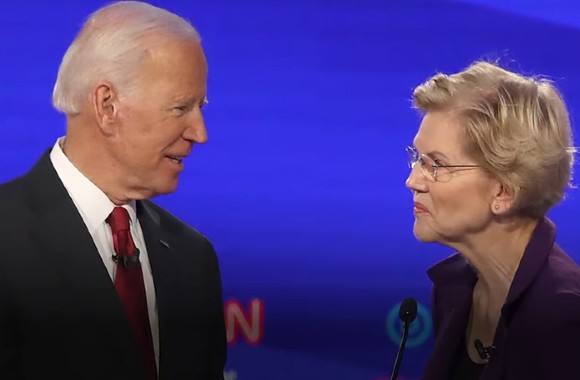 Democratic Senators have urged student loan cancellation
President-elect Joe Biden recently said that he is "unlikely" to cancel student loans through executive order.
Speaking to a group of columnists last week, Biden reportedly said "it's arguable that the president may have the executive power to forgive up to $50,000 in student debt."
"Well, I think that's pretty questionable. I'm unsure of that. I'd be unlikely to do that," Biden said.
Karen Tumulty, a columnist for The Washington Post, wrote on Biden's comments for a recent op-ed.
"Biden has said he would forgive $10,000 in student debt for all borrowers, and the rest of the debt for those who attended public colleges or historically Black colleges and universities and earn less than $125,000 a year," CNBC reported in November.
Democratic leaders have been pushing Biden to use an executive order to cancel student loans.
"We have come to the conclusion that President Biden can undo this debt, can forgive $50,000 of debt the first day he becomes president," Senate Minority Leader Chuck Schumer said in early December.
"You don't need Congress; All you need is the flick of a pen," the Democratic senator said, according to CNBC.
Democratic Senator Elizabeth Warren also said she wants Biden to cancel student loans through executive order.
"Cancel billions of dollars in student loan debt and give tens of millions of Americans an immediate financial boost and helping to close the racial wealth gap. This is the single most effective executive action available to provide massive consumer-driven stimulus," Warren wrote in a Washington Post column in November.
However, people from both sides of the political aisle have criticized student loan forgiveness plans, according to an analysis by The College Fix.
Student loan debt forgiveness likely has a multiplier close to zero.

Forgiveness is taxable. If this negative cash flow effect outweighs interest savings would even be net negative. And wealth effect small in short run.

Arbitrary/regressive $1T for ~$0 GDP, not a great idea.

— Jason Furman (@jasonfurman) November 16, 2020
Jason Furman, a former chief economist to the Obama administration, said student loan forgiveness could harm economic growth and have minimal benefits.
A working paper from the Becker Friedman Institute at the University of Chicago said student loan forgiveness would mostly benefit high-income professionals.
MORE: Taxpayers stand to lose $435 billion on student loans not repaid
IMAGE: CNBC Television/YouTube
Like The College Fix on Facebook / Follow us on Twitter