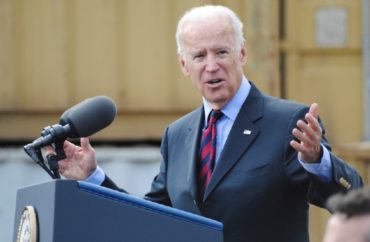 Proposal would give the federal Department of Education $10.8 billion more in spending overall
President Joe Biden proposed taking steps toward expanding tuition-free community college in his $90 billion higher education budget outline he introduced yesterday for fiscal year 2024 that begins Oct. 1.
"The Budget…invests mandatory funding to expand free community college across the nation," according to the budget document.
"To lay the groundwork for this program, the Budget includes $500 million in a new discretionary grant program to provide two years of free community college for students enrolled in high-quality programs that lead to a four-year degree or a good paying job."
It also earmarks "a tuition subsidy of up to $4,500 per year for two years for students from families earning less than $125,000 who enroll in four-year historically Black colleges and universities, tribal colleges and universities, or other minority-serving institutions," Forbes reported.
The budget also includes a plan to double the maximum federal Pell Grant by 2029, increasing the maximum award to $8,215 from the current max of $7,395.
It would also allocate $2.7 billion to the Office of Federal Student Aid, an increase of $620 million from fiscal year 2023.
Additionally, it would allocate more funding to TRIO, a federal program developed to "identify and provide services for individuals from disadvantaged backgrounds," including low-income people, first-generation college students, and people with disabilities.
The stated goal is to help advance them from middle school through post-secondary education. TRIO would get about $107 million more than last year.
Biden's budget proposal would also increase funding by approximately $20 million to GEAR UP, another federal program, which offers grants to service high-poverty middle and high schools.
The president and Democratic members of Congress had proposed free community college in a 2021 social spending package, but the proposal did not make it into Biden's budget proposal last year, Higher Ed Dive reported.
Overall, the Department of Education would receive $10.8 billion more in spending than in fiscal year 2023 — an increase of more than 13 percent, the news outlet reported.
However, "no one earning less than $400,000 per year will pay a penny in new taxes" under the budget proposal, a White House news release stated.
The proposal needs congressional approval. It has "virtually no chance of passing Congress as drafted," according to Higher Ed Dive. 
MORE: 'Free community college' is dead, Jill Biden says
IMAGE: Marlin 360/Shutterstock
Like The College Fix on Facebook / Follow us on Twitter