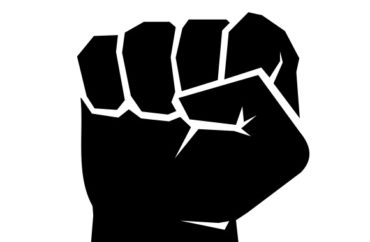 Apparently $500 billion is not enough.
"Biden student loan plan leaves Black borrowers wanting more" is the headline of a recent report in The Hill, which chronicled the parade of groups now arguing the college loan bailout recently announced by President Joe Biden doesn't go far enough.
The bailout is expected to apply to borrowers making less than $125,000 per year and households making less than $250,000 and includes "up to $20,000 in debt cancellation to Pell Grant recipients with loans held by the Department of Education and up to $10,000 in debt cancellation to non-Pell Grant recipients."
Estimates put the cost of the plan at anywhere from $300 billion to $1 trillion.
Yet some groups argue the plan falls short for black Americans.
"Black student loan borrowers hold the most debt out of any other racial group. An April report by PBS NewsHour found that, among 2016 graduates, nearly 40 percent of Black students graduated college with $30,000 or more in debt compared to only 29 percent of white students, 23 percent of Hispanic students and 18 percent of Asian students," The Hill reported.
With that, here comes the usual suspects, such as the Congressional Black Caucus, which "called for more focus on the impact the crisis has had on Black borrowers."
The Hill also reported the NAACP is making some noise.
"If student debt repayments can be paused over and over and over again, there's no reason why the President cannot cancel a minimum of $50,000," the NAACP said.
And the Student Borrower Protection Center cited "racial financial inequities."
"The first thing you have to understand is the fact that student debt is not only a direct reflection of systemic disparities we have in this country, but it also continues to perpetuate them," said Kat Welbeck, SBPC's director of advocacy.
"When it's time for [Black] families to send their children to school, they have less wealth to be able to pay for college," Welbeck said. "So Black borrowers are not only more likely to borrow but also borrow higher amounts. When Black students leave school, they then also have these higher student debt balances that cuts into opportunities for wealth building over a lifetime."
Read the entire report at The Hill.
MORE: American Council of Trustees and Alumni condemns student loan handout: shifts burden to taxpayers
IMAGE: Vilingor / Shutterstock
Like The College Fix on Facebook / Follow us on Twitter