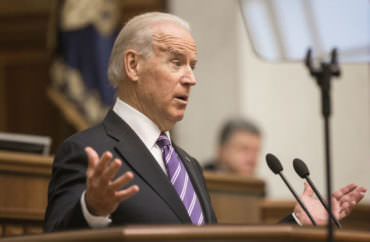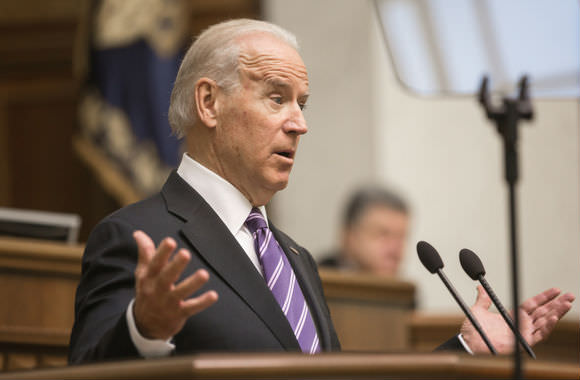 Socialism is popular on campus; old-school liberalism not so much
"Biden doesn't represent Syracuse University values." So reads an op-ed in The Daily Orange, in what is likely a representative take on the average college campus's opinion about the presumptive Democratic nominee. Bernie Sanders was and is the perennial college candidate: Significant percentages of college students favor socialism, and Joe Biden is no socialist. He's mostly an average garden-variety Democrat, and he likely believes that will be enough to win over the college-aged demographic.
Well, maybe it will and maybe it won't. But campuses tend to be incredibly insular and homogenous places, and in that sort of echo chamber it can be harder than a candidate might think to get a foot in the door. College students, like all good socialists, increasingly want free stuff: Free school, free housing, free food, free healthcare. Joe Biden, having some allegiance to the old way of doing things—i.e. not turning the American economy into a complete dystopian Venezuelan-style wasteland—is not as supportive of that policy set as would benefit him with that demographic.
That's not the only hurdle he needs to clear, of course: As the writer at the Orange notes, Biden has a checkered past with women: He has been seen regularly getting handsy with a great many women, and he has lately been accused of sexually assaulting one of his staffers several decades ago. Whether or not the accusation is true, and whether or not Biden's interactions with women are as unseemly as they seem to be, likely matters little: College campuses are not, as of late, the place where one goes for sensible, reasonable adjudication of sexual misconduct.
All of which is to say that the college demographic, usually a shoe-in for Democrats, may be more of a toss-of for Biden this year than he'd like. That's not to say they'll vote for Donald Trump—let's not get crazy here—only that they may very well just stay at home instead of voting at all. In a race likely to be as close as 2016, Biden can't very well afford that sort of disadvantage.
MORE: 25% of millennials suffer from PTSD due to Trump's election, study finds
IMAGE: Drop of Light / Shutterstock.com
Like The College Fix on Facebook / Follow us on Twitter