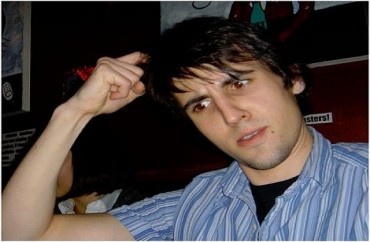 Speaking at Syracuse University's commencement this past Sunday, former Bill Clinton adviser Vernon Jordan Jr. compared the Trump administration's "anti-immigrant rhetoric and racist sentiments" to those of 1950s southern politicians.
"When executive orders bar people from our shores based on what they look like or how they worship, it is hard not to hear echoes of then-U.S. Sen. Strom Thurmond (R-S.C.) on the campaign trail in 1948 or the cry of George Wallace at the schoolhouse door in 1963 saying, 'segregation today, tomorrow, forever,'" Jordan said.
"We have been here before."
The Daily Orange reports the noted civil rights activist, lawyer and businessman "spent much of his speech describing his life growing up during the civil rights era" and his dealings with former Alabama Governor George Wallace.
Even though Jordan's parents were good citizens and his brothers fought in WWII, he said Georgia gave aid to black students willing to travel out-of-state to receive their education. Georgia at the time preferred to "pay for black students to go to another state than educate us in our home state," Jordan added.

Despite the challenges Jordan faced as a black American in the civil rights era, he said people have the ability to transform. After he was shot by a white supremacist in 1980, Jordan said the first message he read was from Wallace, who had served as Alabama's governor from 1963-67 and from 1971-79.

In the message to Jordan, Wallace — who at one time promised to keep segregation "forever," and who personally stood at the entrance to an auditorium at the University of Alabama to block black students' entry — said he would pray for Jordan's complete recovery and was thankful that his life had been spared.

Although Jordan said he fought against everything Wallace stood for, he said he appreciated the message.
The esteemed Mr. Jordan's analogy is rather disingenuous as black Americans of that time were citizens (still) being deprived of their basic constitutional rights. They were not foreign nationals involved in a legitimate debate surrounding immigration policy.
And were we not recently told that college commencement "is not a time to stoke controversy or debate"?
MORE: Democrats, Clinton supporters, Hollywood to dominate this commencement season
MORE: Black profs laud graduates who jeered Ed. Secretary DeVos at commencement
Like The College Fix on Facebook / Follow us on Twitter
IMAGE: minusequalsplus/Flickr