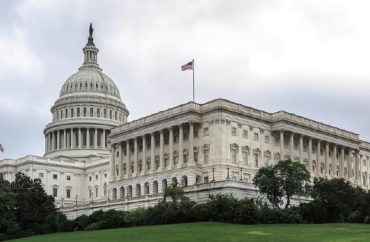 A U.S. senator has introduced legislation that seeks to require colleges and universities to pay 50 percent of student loan balances that go into default.
Missouri Republican Senator Josh Hawley introduced the "Make the Universities Pay Act" on Sept. 21 in the wake of President Joe Biden's announcement that taxpayers will absorb student loan debt to the tune of at least $400 billion, estimated to cost individual American taxpayers $2,500 each.
"For decades, universities have amassed billion-dollar endowments while teaching nonsense like men can get pregnant. All while charging extortionary tuition," Senator Hawley stated in a news release.
"Now Joe Biden wants to give away another $1 trillion to prop up the system. That's wrong. Instead, it's time to put universities on the hook and give students the information they need to make informed decisions."
The bill would also qualify student loan debt to be discharged in bankruptcy. Currently, the only debts that are dischargeable include credit card balances, medical bills, personal loans, unpaid utilities and phone bills.
Under Hawley's six-page proposal, colleges also could not raise tuition to remedy the new expense if approved. The bill prohibits tuition and fee increases unless there is an equivalent percentage decrease in administrative expenses.
Additionally, the act would mandate all institutions of higher education participating in federal financial aid programs publish post-graduate outcomes, including mean and median earnings of graduates and student loan default rates, disaggregated by each degree or program of study.
Andrea Mostyn, a Missouri State University spokesperson, told The College Fix that the institution would not comment on the legislation.
The University of Missouri and the University of Central Missouri did not respond to The College Fix's request for comment.
College tuition has been significantly increasing, and in turn, so has student loan debt.
Over the past decade, from 2011 to 2021, the tuition price at public four-year institutions increased by more than 16 percent, according to the Education Data Institute. Additionally, Experian reported that from 2009 to 2022, the average student loan balance increased by more than 90 percent.
​​
On average, tuition tends to increase approximately 8 percent per year, meaning that the cost of college doubles every nine years, according to Finaid.
MORE: Lawsuit filed to stop Biden's 'lawless' student loan bailout
Like The College Fix on Facebook / Follow us on Twitter