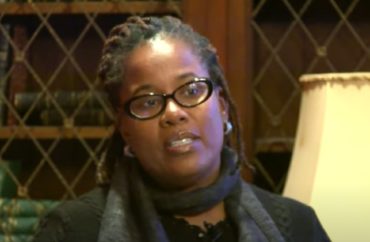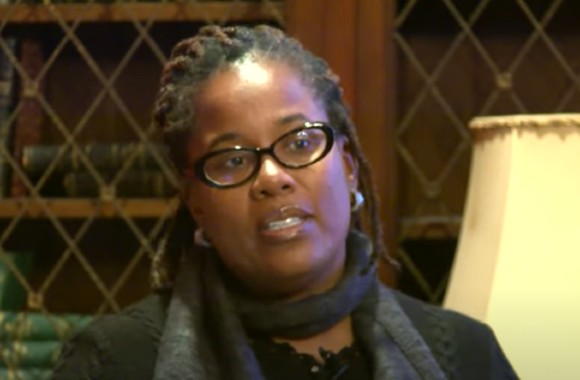 Loyola University Maryland institute to 'address racial trauma and violence'
Loyola University Maryland launched a new anti-racism institute this semester and picked a professor supportive of the Black Lives Matter movement to lead it.
Karsonya Whitehead, a professor of communications and African American studies, will serve as the first director of the Karson Institute for Race, Peace & Social Justice.
Whitehead previously designed a course titled "#BlackLivesMatter : Social Media/Social Justice" for the Jesuit university in Baltimore.
"As a black female college professor who is situated at a predominantly white institution, I am challenged to think about the ways in which my personal politics, my activism and my identity shape my teaching," Whitehead said in a blog post detailing the course in September 2019.
The new institute led by Whitehead promises to "provide a space for researchers, students, social justice workers, and activists to come together," in order "to research, discuss, debate, and explore answers to America's most urgent questions on inequality, injustice, and racial inequity," according to a news release from the university.
According to Loyola University's press release, the center will use "Baltimore as a lens and healing justice as a framework" and "will research issues, collect and house resources, and train students and faculty on how to actively address racial trauma and violence; anti-racism and anti-blackness; and systemic oppression."
MORE: Scholars say Loyola maligned famous Catholic author
However, the university is remaining silent on how it will measure success and what it plans to accomplish with the new institute.
Whitehead referred emailed questions from The College Fix to Molly Robey, a spokesperson for the university.
Robey had already referred The Fix via email to the original press statement. The Fix asked Robey and Whitehead to provide information on how long the university had been working on the institute, how much money the school planned to spend annually on the institute, and where that money came from.
The Fix also asked if any donors gave money specifically to start the institute and what metrics the university will use to measure the success of its programs.
Robey did not answer any of those questions. In an email on Tuesday, seeking updates on the institute, Robey again provided the news release and said "I don't have any financial information to share at this time."
"Our hard launch will take place in January," Robey added in a follow-up email. "As of now the Institute is located within the communications department but will move to a larger space in the spring."
Cheryl Moore-Thomas, the school's diversity officer, said that Whitehead and the Karson Institute "will serve as an invaluable resource and incubator for cutting-edge research aimed to advance racial equity and justice," according to the news release.
The anti-racism center has hosted several video interviews on racism, including an event described as a "conversation on the history of Medical Bondage and the impact of racism and white supremacy within the medical field with Dr. Deirdre Cooper Owens."
The website for the institute also hosts a series called "Students Talk Back" where it asks for Loyola students to submit video answers to a monthly question. Students responded to the question, "Am I an antiracist?" in October.
A white female student named Kyra said that "as a white cisgender woman" her role is to "lift black voices." People need to understand "racism" and join together with others to confront the "white supremacist origins of the United States," Kyra said in her video.
The institute asked students to explain what the "future of democracy" is for November.
MORE: Temple devotes $1 million to new anti-racism center
IMAGE: Brown University/YouTube
Like The College Fix on Facebook / Follow us on Twitter