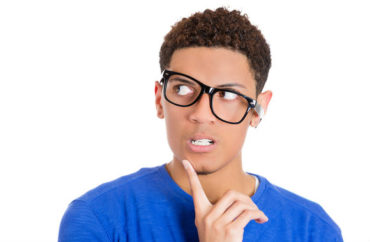 A black professor from American University told an audience last week that "internalized racism" made him once blame the culture of black youth, not racism, for the problems of that demographic.
Speaking to a crowd at Johns Hopkins University about his book "How to Be An Antiracist," Ibram Kendi recalled a high school oratory competition in which he made that "mainstream-in-the-1990s" argument.
"Thinking back on the speech, how I had swallowed those anti-black ideas whole and then repeated them back to black people, it encapsulated how internalized racism is the real 'black-on-black' crime," Kendi said according to The News-Letter.
"It's very shameful to think about everything I said," Kendi added. "And because that speech boosted my own academic confidence, I essentially stepped on the heads of black people and gained a sense of self."
For the professor, all policies and ideas fall into one of two categories: racist or antiracist. However, pretty much everything is the former, for even antiracists have to admit they were raised racist, he says: "They would recognize that they were trained and nurtured in this racist society to become a racist."
Kendi also provided instructions on how to be an antiracist. An important aspect, according to Kendi, is to refrain from judging cultural differences from the perspective of one's own culture.

Kendi reflected on how where he grew up shaped his perceptions of African American culture.

"Because I'm from Queens, I assessed the culture of black people in Northern Virginia from the standards of Queens culture," he said. "I was imagining black Queens culture and standardizing it as the pinnacle of African American culture, and I viewed the Black suburban culture of Northern Virginia as inferior."

White Americans, he said, behave similarly.

"In the same way, white Americans have been assessing African American culture from their own cultural standard — the dominant culture of this country — and classifying it as pathological," he said.

In Kendi's eyes, racism originates primarily from one's ethnocentric views. Cultural relativism is the idea that one should evaluate a foreign culture on its own merits, rather than as compared to one's own.
These contentions have led Kendi to claim there must be equal outcomes among demographic groups. The fact that there are not means — you guessed it — racism remains rampant in society.
MORE: Educators work to combat racism, whiteness in math
MORE: University closes anti-racism art exhibit for being racist
IMAGE: pathdoc / Shutterstock.com
Like The College Fix on Facebook / Follow us on Twitter