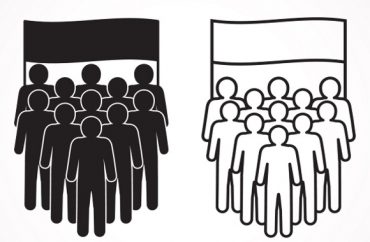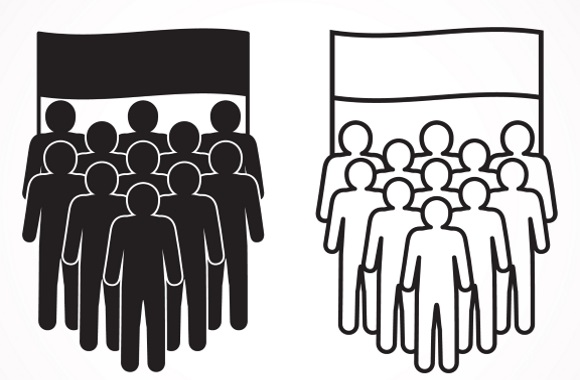 'I'm sure on face value, black-only seems wrong'
It's not enough for the University of Iowa to host "black-theme events" that are open to everyone.
According to Daily Iowan columnist Wylliam Smith, the taxpayer-funded institution should exclude non-black people from certain events on campus – a sort of permanent, location-specific day of absence.
The black student notes that he and his peers make up 3.1 percent of the university, many of them from the Chicago area. It has changed his view of segregation:
Last year, I would've said that all-black or black-only events are wrong.

I'm sure on face value, black-only seems wrong. Separating black kids into areas in which it is just them and excluding other students looks prejudicial. Some may even say it is racist.
But it is "almost heartbreaking" to come to campus and not see "someone like you," and to not feel like "the university is your new home … when you constantly feel like an outsider."
Smith says black students are forced to "conform" in a majority-white area: "A black or brown student in Iowa has to talk white, act white, dress white in order to fit in."
They need places where they don't face "borderline racist questions" or perceive fear from whites, even as Smith credits most whites with "not inherently trying to be racist":
Having events where black kids can just be black, where they can relax and be themselves without judgment is extremely needed. An environment like this can be lonely for students of color. …

If we have black-only events it removes those ingrained expectations. It rids black kids of the constant need to fight stereotypes. It frees students to truly be themselves, with no onlookers casting judgment.
Smith is apparently unhappy with ethnic affinity groups such as the Black Student Union because they aren't allowed to exclude non-blacks from events. As the BSU Facebook page says:
BSU welcomes any University of Iowa student, regardless of nationality, race, sex, gender orientation, religion, or physical disabilities, to become a member our organization.
Racial exclusion could put BSU or any ethnic affinity group in the same danger as a Christian student group whose "sexual moral conduct" rules for leaders were judged discriminatory against sexual minorities. (A federal judge overruled the university, citing its disparate treatment of a Muslim student group.)
h/t KC Johnson
MORE: Evergreen State ditching 'Day of Absence' for 'inclusion' symposium
MORE: Judge tells U. Iowa to treat Christian and Muslim groups the same
IMAGE: Shutterstock
Like The College Fix on Facebook / Follow us on Twitter