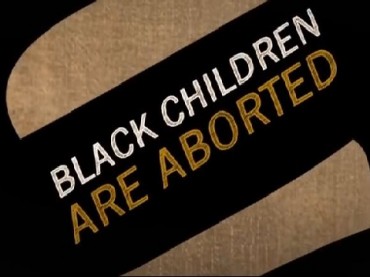 One of the biggest skeletons in Planned Parenthood's closet is that its founder, Margaret Sanger, was a racist who promoted abortion to kill black babies. It's a subject left-leaning progressives and pro-choicers have long ignored or dismissed.
But two student groups at the University of Florida are ready to take that issue on as part of a Black History month event set for Wednesday.
"Decolonizing Sexual Health," co-hosted by Planned Parenthood Generation Action UF and the UF Black Student Union, will offer "a panel discussion on the racist roots of Planned Parenthood," according to its Facebook event page.
"Our subject is addressing the racist roots of the birth control movement, specifically pertaining to the influence of eugenics. Margaret Sanger, Planned Parenthood's founder, is a controversial figure in this conversation because despite her devotion to reproductive rights, she also had beliefs, practices, and associations with eugenics that we acknowledge and denounce, and work to rectify today," the event page states.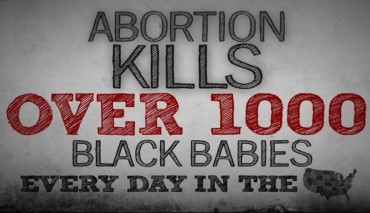 One pro-life group has already heralded the event as a step in the right direction.
"As they say, admitting you have a problem is the first step," Kristan Hawkins, president of Students for Life of America, said in a prepared statement Monday.
"However, acknowledging the racist roots of your organization is meaningless unless you also acknowledge that the racist practices of Planned Parenthood continue to this day, since Planned Parenthood continues to target black and Hispanic babies for abortion by the placement of their abortion vendor locations in minority neighborhoods, and unless you address the disparity of abortion, which takes proportionally, so many more lives of infants of color," Hawkins added.
As The College Fix has reported, since 1973 abortion has killed more African Americans than any other cause –- including health- and homicide-related deaths.
MORE: Black Genocide Fulfills Racists' Goals
IMAGES: Courtesy of The Radiance Foundation and the National Black Prolife Coalition
Like The College Fix on Facebook / Follow us on Twitter