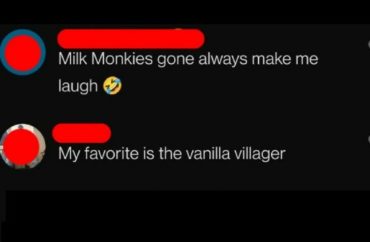 UPDATED
Black students circulated list of slurs against white people
A document reportedly linked to black students at numerous universities refers to white people as "maggots," "vermin" and "roaches."
Altogether the document contains hundreds of derogatory names for white people, with some listed as a "favorite." One of the listed favorites was "decomposing form of humanity."
Other names referred to white people as "pigs" and "rats."
Auburn University student Jaden Heard, who is not in the campus Black Student Union, provided the document to Turning Point USA on behalf of a member of the group.
TPUSA first reported the story on Feb. 3, but Auburn University told The College Fix on Monday that it has been investigating the situation since Jan. 17.
"Administrators have since learned that the GroupMe chat in question is titled 'AU Connect: Brought to you by The Throwdown' and includes hundreds of people from multiple universities," spokesperson Jennifer Adams told The Fix on Monday. "These comments did not occur on the Black Student Union GroupMe nor as part of any recognized Auburn University organization channel."
Listed slurs include "yeast maggots," "mutated vermin" and "snow roaches," according to the list, obtained by 1819 News from Heard.
He provided 1819 News with further screenshots from the chat.
The Fix had emailed Auburn BSU advisors Kelby Lamar and Gretil Sutton for comment on Monday but Adams responded instead.
The Fix asked for information on the validity of the list and if either planned to discuss the issue with the leadership of the black student group. Lamar is the assistant director of student governance and organizations while Sutton is the coordinator of student governance.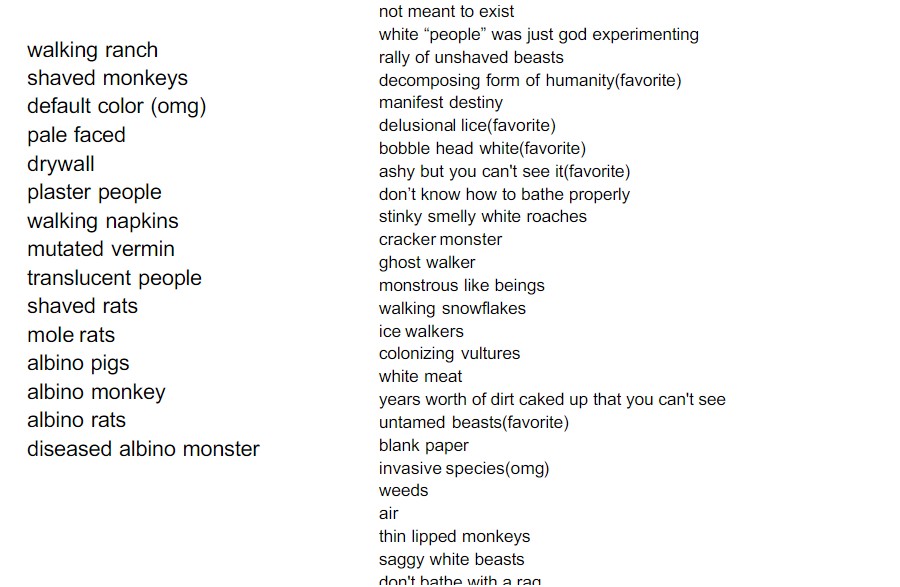 "An investigation is underway in the university's Office of Affirmative Action and Equal Employment, which adjudicates reports of harassment and discrimination," Adams said in her email to The Fix. "The university takes these matters very seriously and the alleged behavior does not represent the values of Auburn University. The university prohibits harassment of its students and employees as outlined in our Policy Against Discrimination and Harassment."
The Fix also asked what the connection is between the students in the group chat and if they were part of other campus Black Student Unions or other racial advocacy organizations. Adams did not respond to those questions.
"Office of Affirmative Action and Equal Employment will look into connections, if any, as part of their investigation," she sent in a second email soon after. "We do not have any further statement at this time as the investigation is ongoing."
She did not answer a follow-up question on which other universities have students in the group chat.
A representative for Turning Point USA said Auburn needs to address the racism in the group chat.
"Racism is a two-way street," Anthony Watson, a contributor for TPUSA, said in a media statement. "Unfortunately, universities have enacted policies that embolden black students to act as though they are immune to the repercussions of discrimination. If the university is actually against racism, they should treat this situation the same way they would if the races were reversed."
Editor's note: The article has been updated after the university sent clarification on the comment it provided.
MORE: UChicago offers 'problem of whiteness' course
IMAGES: Jaden Heard/1819 News
Like The College Fix on Facebook / Follow us on Twitter