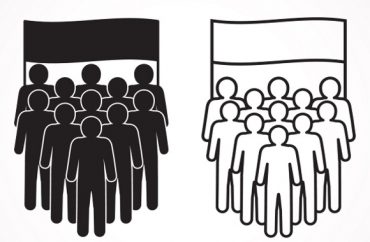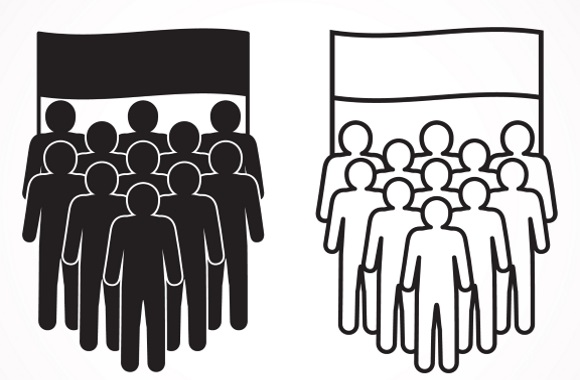 A pair of black UCLA students took to the pages of their student paper this week to say the school "must support Black Bruins" … by making sure they have racially segregated spaces.
Gene McAdoo (pictured) and Samone Anderson, a School of Education doctoral student and Political Science/African American Studies senior respectively, argue in The Daily Bruin that such a demand is not contrary to Martin Luther King Jr.'s vision; indeed, believing otherwise makes one an "uncritical thinker."
"[T]he pervasive nature of anti-Blackness in Black students' collegiate experiences creates unique obstacles for Black students and cultivates a campus racial climate in which Black students are unable to find reprieve from persistently dehumanizing experiences and the trivialization of our struggles," the students write.
As such, UCLA must provide "targeted support" for black students to make sure their retention and graduation rates reflect
those of other demographics. The "creation and continued support" of a Black Bruin Resource Center is one way to help accomplish this:
The funds created by the EARN! Referendum that are earmarked to provide greater financial support for the BBRC would be a tangible way to disrupt anti-Blackness in Black Bruins' collegiate experiences. Anti-Blackness is the cultural disdain for Blackness reflected in society's inability and unwillingness to recognize the humanity of those racialized as Black. …

[C]ontemporarily, Black students are viewed as undeserving because they are seen as "unqualified" by virtue of their Blackness. Here, the anti-Blackness that defined the schooling experiences of Black situdents prior to federal desegregation has simply transformed to adapt to a new racial regime, shifting from overt discrimination to covert, colorblind discrimination. …

[N]umerous studies have suggested that the creation of academic counterspaces for Black students is important to improve Black students' holistic wellbeing. Recent scholarship has documented how these spaces can provide Black students with a supportive environment free from anti-Blackness and create space where academic resources can be centralized.
According to his Linkedin page, McAdoo's academic interests "are positioned at the intersection of Black Studies and Education and are primarily concerned with exploring how Black students work to overcome educational obstacles related to antiblackness to thrive academically."
Anderson is chair of the Afrikan Student Union and is involved with the Afrikan Education Project. Earlier this year, she helped organize a "sit-in" to demand COVID-19-related "hybrid learning options," and last fall said UCLA needs to offer "more reparations" to black students.
MORE: Swarthmore activists issue demands, strike against 'institutional anti-blackness'
IMAGES: Shutterstock.com; Gene McAdoo / Linkedin.com
Like The College Fix on Facebook / Follow us on Twitter