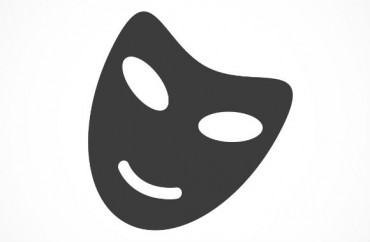 An emergency town hall was called on Monday evening at California Polytechnic State University … because a member of a campus fraternity did something stupid.
Last weekend, a Lambda Chi Alpha fraternity brother donned the historically distasteful makeup known as "blackface," and his peers dressed up as gang members — all during a Cal Poly multicultural event, according to The New York Times.
The college "almost immediate[ly]" suspended the fraternity, while Lambda Chi's national office put the Cal Poly chapter on "limited operations."
At the town hall, black students said the incident "offered proof that they were not welcome on their own campus."
According to Mustang News, "Folks of Color" had center stage at the town hall "given the racist nature" of the incident.
The News reported on how various campus organizations and individuals responded to Lambda Chi's actions. The Black Student Union, with whom many campus groups expressed solidarity, said it was "appalled by and adamantly condemn[s] the actions of Lambda Chi Alpha."
It continued with, of course, inevitable demand(s):
"As a Predominantly White Institution with an overwhelming representation of those in the top 10% of the income bracket, Cal Poly Has shown time and time again that it does not hold itself, its Greek Organizations, or its students accountable for their actions."

"Further, the Black Student Union and its allies demand that Cal Poly San Luis Obispo Administration publicly state their actions towards ending these frequently occurring, offensive events and maintain public records of their progress in these endeavors."
The Cal Poly Democrats joined the fray via a Facebook statement:
The fraternity is now on interim suspension, but that is not enough; while it may address this particular incident, it does nothing to address the pervasive culture of racism that persists on this campus. Now and always we will stand up for people of color on our campus and work to ensure that this issue is fully addressed.
The United Sorority & Fraternity Council, Lambda Sigma Gamma sorority, (Latino) fraternity Nu Kappa Alpha, Southwest Asian and North African club, Muslim Student Association, and the Iranian Student Cultural Organization all chimed in with statements of support for the BSU, their own demands, and protestations that black students do not "feel safe."
President of the Associated Students Inc., Riley Nilsen, apparently had offended some with a comment she made at the meeting, and some called for her to resign as a result.
The News doesn't indicate just what Nilsen said that was so distressing; however, her apology appears to indicate her "sin" was not adequately recognizing her [white] privilege:
One of the women who spoke at the town hall mentioned that she was from Santa Maria, and she has seen loved ones fall through the cracks. I grew up in Santa Maria as well, and I know that although I was not raised on much, I had a lot stronger sense of security in that community. I don't think I would have recognized that my feeling of security was a privilege I had if it weren't for this meeting, and I thank you for giving me that opportunity to be in a space with each of you. I know I have a tremendous amount of privilege, and I want to use that to help Cal Poly make things right.
A Google form available for anyone to "add their own demands" in response to the Lambda Chi incident. The completed list eventually will be submitted to Cal Poly officials and "other campus entities."
Cal Poly alumnus Malcolm Mills, whose senior project was about black male Cal Poly graduation rates, told the News that "a lot of black students, particularly the black men I interviewed, found campus to be very hostile, very isolating."
He added that he hopes this incident will finally "help spur legitimate action" and won't just go away after numerous protests as has been the case in the past.
Given that Cal Poly is a public institution, outside of the fraternity itself taking punitive measures (which it has), it's not that easy for university officials to take the sort of "legitimate action" many students might desire — like this, for instance.
Read the full New York Times and Mustang News stories.
MORE: 'Blackface' incident leads to 'aggressive' racial sensitivity training
MORE: 'Blackface' incidents raise First Amendment questions
IMAGE: VectorDOTdesign/Shutterstock
Like The College Fix on Facebook / Follow us on Twitter