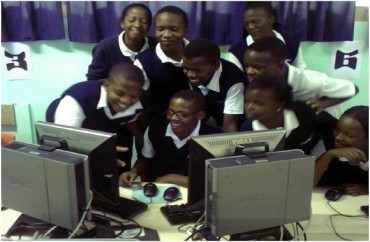 Why do black students have a higher inclination to major in science and engineering than whites when they start college, but transition into "softer majors" further into their studies?
Blame affirmative action, specifically the kind that artificially steers black students into elite institutions, University of San Diego Law Prof. Gail Heriot writes in The Wall Street Journal:
This is not because they don't have the right stuff. Many do—as demonstrated by the fact that students with identical entering academic credentials attending somewhat less competitive schools persevere in their quest for a science or engineering degree and ultimately succeed. Rather, for many, it is because they took on too much, too soon given their level of academic preparation.
Heriot, an expert in California's race-neutral Proposition 209 and member of the U.S. Commission on Civil Rights, points to the success of historically black colleges and universities in turning out "future scientists and engineers," particularly Ph.D.s:
Probably the single most important reason is that at HBCUs half the black students have entering credentials in the top half of the class. At competitive colleges elsewhere, given race-preferential admissions, black student credentials cluster at the bottom.
RELATED: $20 million affirmative-action program at UC-Berkeley is against the law, critics claim
Whether or not the Supreme Court cracks down on race preferences in its second hearing of the Fisher case against the University of Texas, Congress should take its own action, Heriot says.
Lawmakers working on reauthorization of the Higher Education Act should block accrediting agencies from "wading into student-body diversity issues," saying that many "use their clout to enforce what is in effect an affirmative-action cartel":
While only a small number [of colleges] would prefer to eliminate [preferences], a large number are uncomfortable with the large preferences—amounting to hundreds of points on the SAT or an entire letter grade on GPA—that are currently routine [because of accreditation pressure].
RELATED: Major restrictions on affirmative action predicted in Supreme Court's second hearing of 'Fisher' case
IMAGE: Frerieke/Flickr
Like The College Fix on Facebook / Follow us on Twitter