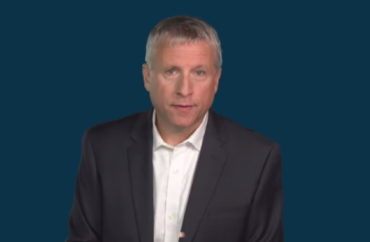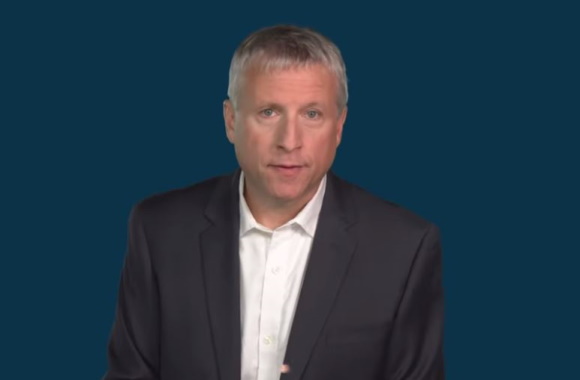 UPDATED
Grove City College must 'apologize to people who have been harmed by racist teaching,' activists state
Black Lives Matter activists have targeted one of the most renowned conservative professors in the country, accusing him of advancing white nationalist rhetoric and trying to get him fired or forced to resign.
Grove City College political science Professor Paul Kengor is chief academic fellow at the college's Institute for Faith and Freedom, author of several New York Times best-sellers, and an internationally recognized authority on Ronald Reagan, Communism, Pope John Paul II, and the Cold War.
Kengor, who is Catholic, is the most well-known scholar on Grove City College's faculty roster, and often gives speeches to young conservatives and makes other public appearances.
But now the professor, along with the entire school, has been targeted by four Black Lives Matter activists who are alumni of the school who co-authored a "Letter of Concern" that demands reform at the private Christian college, one of the few in the nation that does not accept federal aid.
All four BLM alumni activists who co-authored the letter of concern are white, The College Fix confirmed Tuesday.
Among the initial demands listed in the letter to help the school become anti-racist, it called for the Faith and Freedom think tank to be shut down and its funds given to "anti-racist initiatives," and also encouraged "Dr. Paul Kengor to retire or resign."
The "Letter of Concern" was published last week and went through a couple revisions as it circulated on social media and drummed up a firestorm of controversy among alumni, activists, current students and supporters of the college.
One version of the letter claimed that by publishing Kengor's articles, the Institute for Faith and Freedom "reinforces the culture of anti-Blackness and racism on campus, because funding such rhetoric is tacit permission to promote white supremacist thought."
On Monday, after two counter-petitions launched to defend the college, and Kengor contacted attorneys, the letter's authors rescinded their complaints about Kengor and the think tank, stating "after much discussion" they had decided to withdraw that portion of their letter.
The original draft of the petition did not include the complaints about Kengor, and many signatories retracted their signature after that addition, letter co-author Eve Ettinger told The College Fix. 
"In order to unify alumni opinion we have simplified and more concretely directed the statement to reflect the issues that we feel are most pressing and most attainable for the college," the letter writers stated Monday in explaining why they removed the portion on Kengor and the institute.
But the damage has been done.
"[U]nfortunately, their smear of me for 'white nationalist rhetoric' is now all over social media. So, what they did remains very much alive. The damage is done," Kengor said to The College Fix via email Monday afternoon. "Where do I go to get my reputation back?"
Kengor said he was disturbed and upset by the whole situation.
"I'm trying so hard not to publicly comment on this. I'm refraining from doing so under legal counsel. Multiple current and former students, all outraged, have urged me to sue for libel. I've been utterly overwhelmed by this since last week, and my family has really been hurt by it," Kengor said. "Our youngest son is black, and my wife and I don't want him to someday hear the vicious charge that his dad is a 'white nationalist.' I read that accusation while I was holding his hand to go fishing."
One of the since-redacted accusations against Kengor cited a piece he wrote regarding the Pittsburgh Tree of Life synagogue shooting, which recounted his family's personal experience of the mass shooting, as his daughter was nearby. The "Letter of Concern" had called Kengor's article "troubling," accused him of characterizing the massacre as "an act of God," and suggested he defamed the Jewish faith.
"Moreover, the way the Tree of Life piece especially was portrayed just blew me away. My daughter, who was hiding in a van outside the synagogue during the shooting, cried when she read how my article was framed in the petition. So did my wife. I implore people to click and read that piece and then read how it was framed in the petition," Kengor said.
He added that the whole experience "has been so personal and traumatic." He said until Monday, he had not even had one of the letter writers reach out to him. "Every single accusation made would have been so incredibly easy to respond to and refute," he said.
As for the accusation that the think tank is anti-black, Kengor told The College Fix that the institute has published dozens of articles that condemn racism, nearly half of them his own, others being those of different Grove City College professors. Those articles can be viewed in a tab on civil rights and racial injustice at the institute website.
Grove City College is located in Western Pennsylvania and is considered among the top conservative colleges in America. But the four letter co-writers, Grove City alumni April O'Brien (2001), Megan Crutcher (2018), Andrew Welton (2010) and Eve Ettinger (2011), wrote that the college is a hotbed of anti-blackness.
The co-authors late Monday night published their emailed correspondences with Kengor.
Welton has claimed responsibility publicly for writing the now-withdrawn section that included the critique of Kengor and the institute. Although the section has been removed, Welton stands behind what he wrote. He told Kengor in an email his critiques are a "measured and fair response to your public writings." Crutcher, for her part, said in the emails her main role was more editor than author.
On behalf of the Black Lives Matter movement, they addressed the letter to the board of directors and the president of Grove City College and called for the college to apologize for the "denial of education to black students."
The letter cites the racial unrest that came as a result of the death of George Floyd after a Minneapolis police officer kneeled on his neck for nearly nine minutes. It claims that "systemic racism has pervaded the United States since the nation's birth and beyond."
The letter complains that "as of right now, zero out of 160 full time faculty are Black professors" and that Grove City College's student body is only 1 percent black. It also bemoans the college's "white western civilization education," and accuses some English department faculty of microaggressions and use of racial slurs.
The letter demands that Grove City College "acknowledge the college's history and participation in denial of education to Black students and apologize to people who have been harmed by racist teaching." It calls for more black and Indigenous faculty to be hired, scholarships for students of color, a diversity office to be established, and anti-bias trainings, among other proposed "anti-racist" solutions.
The letter also wants major changes in the private Christian college's curriculum.
"Black histories, rhetoric, literature, and activism should be compulsory education, not simply occasionally offered electives. Likewise, histories, rhetoric, literature, and works by other people of color must be included in the required curriculum," the letter states.
The College Fix reached out to Grove City College for comment Monday. Campus spokeswoman Jacquelyn Muller said the school has not officially received the letter yet but "upon receipt we will consider a response."
Meanwhile, Grove City College alumni and students have drafted at least two counter petitions in response to the letter of concern and its many iterations.
One counter petition, written by Grove City alumnus Benjamin Allison, accuses the authors of libel for unsubstantiated accusations of racial slurs and microaggressions.
"There needs to be evidence… This is a serious charge to bring without corroborated examples. While uncomfortable for the accuser, without evidence, this constitutes libel," the counter petition states.
Allison also cited the Institute for Faith and Freedom's lengthy list of articles against racism.
"For a letter related to the question of current racial problems in this country, it is rather odd that none of your examples involved the Institute's publications on race issues, all of which strongly condemn racism," his response reads.
Another counter petition fighting the charges is titled "Petition For a Thoughtful and Christ-Centered Response," written by current student Mark Armour.
"We encourage a statement be sent to Grove City students to advocate a Christian response, to warn against some positions spread by the Black Lives Matter organization and other popular movements (including the Marxist fist symbol, destruction of the nuclear family, class-based worldviews, and BLM's financial ties to radical politicians.), and to encourage activism first and foremost be toward the heavenly father, that he send his advocate; The Holy Spirit," it states.
"In other words, to encourage a diligent, self-critical, and prayerful attitude throughout this turmoil."
As of Monday afternoon, nearly 200 students and alumni have signed the "Letter of Concern," Allison's response has 42 signatures from alumni and students, and the second counter petition has accrued 90 signatures.
Editor's note: Article has been updated to include a response from the college. It has also been updated to clarify there was a fourth co-author of the "Letter of Concern," Andrew Welton, who penned the criticisms of Professor Kengor and to note he stands behind them. The article has also been updated to note that all four letter writers, while lobbying on behalf of the Black Lives Movement, are white. It also clarifies their roles in the letter's creation. 
MORE: UCLA removes lecturer for questioning preferential grading for black students
IMAGE: PragerU/YouTube
Like The College Fix on Facebook / Follow us on Twitter