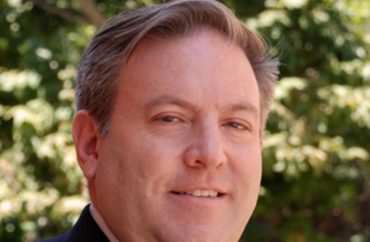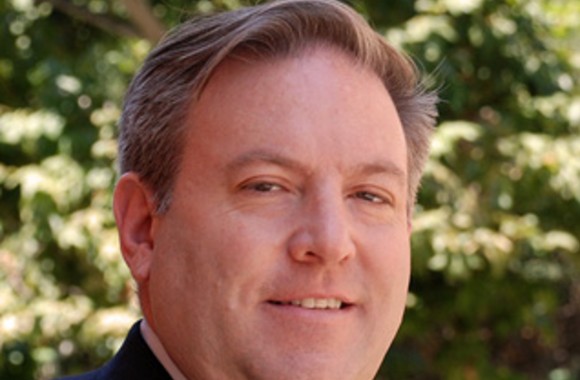 UPDATED
He says he's following UCLA rules
In ordinary times, most academics would be skeptical of a student's proposal to treat students differently in class based on their race.
These are not ordinary times, and it's been years since they were on the typical four-year campus.
The UCLA Anderson School of Management has pulled an accounting lecturer from teaching because of his response to a student who asked for "special treatment," in the lecturer's words, for black students.
Gordon Klein (above) joined the Anderson School in 1981 and has also taught in the UCLA law school and Loyola Law School, according to his faculty page.
An Anderson spokesperson refused to tell The College Fix what policy or policies Klein is alleged to have violated, only confirming that he was "on leave from campus and his classes have been reassigned to other faculty." She implied, however, that he was the subject of a discrimination complaint.
The lecturer allegedly told his class that he was following UCLA rules by not modifying the syllabus in response to "individual factors." Asked to respond to Klein's purported claim, which would mean the school had punished him with an investigation for following its own rules, the Anderson spokesperson forwarded The Fix a Wednesday email from the Academic Senate (below).
"Respect and equality for all are core principles at UCLA Anderson," the Anderson School wrote in a statement, according to the Daily Bruin. "We apologize to the student who received [Gordon's email] and to all those who have been as upset and offended by it as we are ourselves."
MORE: University revokes admissions over offensive photo, cites no policy violation
The student's specific request does not appear to have been made public, not even in the Change.org petition calling for Klein's firing. The newspaper reported Thursday that the student asked for "a no-harm and shortened final exam" and extended deadlines for final assignments and projects – but only for black students.
Activists were more than happy to share Klein's email response, however, which questioned the practicality of the student's request and insinuated the idea was racist:
Thanks for your suggestion in your email below that I give black students special treatment, given the tragedy in Minnesota [George Floyd's death at the hand of police].

Do you know the names of the classmates that are black? How can I identify them since we've been having online classes only?

Are there any students that may be of mixed parentage, such as half black-half Asian? What do you suggest I do with respect to them? A full concession or just half?

Also, do you have any idea if any students are from Minneapolis? I assume that they probably are especially devastated as well. I am thinking that a white student from there might possibly be even more devastated by this, especially because some might think that they're racist even if they are not. My [teaching assistant] is from Minneapolis, so if you don't know, I can probably ask her.

Can you guide me on how you think I should achieve a "no-harm" outcome since our sole course grade is from a final exam only?

One last thing strikes me: Remember that MLK famously said that people should not be evaluated based on "the color of their skin." Do you think that your request would run afoul of MLK's admonition?
The petition, created by UCLA student Preet Bains, calls Klein's defense of race-blind consideration "extremely insensitive, dismissive, and woefully racist." He should have acknowledged "that students nationwide – especially Black students – are struggling to focus on their educations when there is massive sociopolitical unrest that concerns both them and the future of their plight in this country."
Citing the same vague aspirational policies that colleges have used to punish students for offensive speech, the petition said Klein's behavior is out of step with the "equity, respect, and justice that UCLA stands for as an institution." He must be fired "as soon as possible."
Signed nearly 20,000 times as of Friday afternoon, the petition misspells the name of the Anderson School. Bains told the Daily that Klein's email was "backhandedly racist" for treating all races equally.
MORE: UC Santa Cruz tosses qualified applicants in first stage: not diverse enough
His own daughter 'persevered' through a 'severe illness' at UCLA
Another UCLA student, Cydni Willhite, shared an uncredited email from an Anderson administrator, saying that "[i]nvestigations have already begun" into Klein's behavior, suggesting more than one office was investigating. "On behalf of Anderson, please accept my apology for the very hurtful sentiments expressed in this message. They are simply inexcusable."
The same student, a member of the Afrikan Student Union, shared an alleged email from Klein to his class following the controversy. Klein cited the "various hardships" they were going through and noted his own daughter had gone through UCLA final exams during a "severe illness."
"Nonetheless, she persevered" and got admitted to medical school, and as Klein shared with the class at the beginning of the term, she's now an oncologist who is "suffering from coronavirus complications from helping others."
Apparently referring to multiple requests for accommodations, Klein wrote:
Some students have asked that the final exam be delayed or changed or waived altogether. Life deals all of us challenges and I have no doubt that many of you are facing some now. In a perfectly fair world, I would be able to take these individual factors into account and perhaps modify the terms in our course syllabus, but my understanding of university rules is that, with rare exceptions, I should not. Please study hard, dig into the final exam and, like my daughter, I know you will persevere.
UPDATE: his response, lol. no apology, no nothing. pic.twitter.com/KHgkSYTHoY

— cyd (@willhitecydni) June 3, 2020
Klein may have changed his mind at some point. The Daily reports that in a subsequent email it had reviewed, the lecturer "notified students he would consider their situations when grading and urged them to adequately prepare for the exam after hearing 'horror' stories from other faculty members of students not studying enough."
UCLA had not granted accommodations to account for the coronavirus pandemic and Floyd protests before Bains created the petition, according to Willhite, even though her group had complained to administrators including Chancellor Gene Block.
Forwarded to The Fix by the Anderson spokesperson, the Academic Senate email to faculty was sent Wednesday at 1 p.m. Pacific time. That's about an hour after Willhite posted Klein's purported email to his class mentioning "university rules" and "rare exceptions" as he understood them.
The Academic Senate makes clear that it wants instructors to give preferential treatment to black students, without explicitly ordering them to do so. "The unequal effects of the COVID-19 pandemic on our communities lave laid bare the realities of institutional racism" and "disproportionately impact[ed] Black students, staff, and faculty," it begins.
While it can't postpone or cancel finals "campuswide," the Senate "urge[s]" instructors to consider permissible exceptions such as "take-home (untimed) exams," recorded instead of live presentations, letting students take their pre-finals grade whether or not they opt out of finals, extending due dates and reducing minimum page numbers for finals.
UPDATE: A spokesperson for the Anderson School forwarded The Fix an email from the Academic Senate in response to Klein's claim that he was following UCLA rules by not preferentially grading black students. It has been incorporated.
MORE: Law prof sues UC to expose anti-Asian preferences
IMAGES: UCLA, Change.org screenshot
Like The College Fix on Facebook / Follow us on Twitter