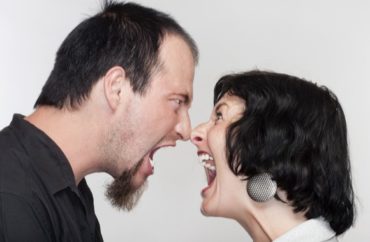 Seven board members from the Harvard Gender and Sexuality Caucus tendered their resignations earlier this month following a spat over the board's "commitment to diversity and inclusion."
According to The Crimson, the board's differences reached a "fever pitch" after several "confrontational" emails were exchanged, with one member demanding the resignation of the Caucus president.
The imbroglio began back in June when board member Julius E.Y. Towers requested a diversity statement be added to the HGSC's mission statement and bylaws. According to the report, Towers and fellow board member Ricky Ramón felt the rest of the board "insufficiently addressed [the] proposal."
Towers had emailed that he believed several white board members "appeared less willing to participate in 'meaningful' conversations about diversity." Board member Cody Dean took issue with that, noting the HGSC board had expanded — and became more diverse — in elections this past May, which included the additions of both Towers and Ramón.
Eventually HGSC Board President Meredith Cartwright emailed Towers telling him to "(respectfully) 'STFU.'" She later apologized, but that too was insufficient for Towers. Soon after, he introduced a motion to remove not only Cartwright from her position(s), but Dean as well.
MORE: 'Heteronormative' curriculum leads to burnout for gay medical students
As tempers continued to flare in email threads, the resignations came:
"HGSC needs to genuinely tackle conversations about race, belonging[,] equity, inclusion and diversity in-house," [Daniel] Stephens wrote in his resignation email. "Not doing so has cost too much."

The same day, Towers and board member Khoa T. Pham both resigned. In a joint resignation email, Towers and Pham alleged that the board suffered from a "lack of cultural humility, awareness and respect of diversity and inclusion."

On July 5, board member Jesus M. "Jesse" Leon also resigned, citing "the personal attacks and lack of inclusion of [Black, Indigenous, and other people of color] members" in an email to the board. …

Dean resigned via email on July 3, explaining that he was unwilling to remain on a board where "a basic modicum of respect among colleagues cannot be honored." …

After […] seven resignations, five of the 11 remaining members of HGSC's board are people of color, according to [Acting HGSC President Joseph] Barretto. The original 18-member board included 10 members who are people of color.
Ramón told The Crimson he thought the (May) expansion of the board was well-intentioned, but that the overall diversification efforts "came up short."
"How are we going to create a support system for all of these people of color that we bring on?'" he said. "[Board members] weren't ready for the change."
The HGSC started in 1984 (as the Harvard Gay and Lesbian Caucus) and has been a Shared Interest Group of the Harvard Alumni Association for the last 16 years. It provided funding for Harvard's first lesbian, gay, bisexual, and transgender studies endowed professorship in 2009.
MORE: Yale professor: Gay white men are symbols of heterosexuality
IMAGE: courtyardpix / Shutterstock.com
Like The College Fix on Facebook / Follow us on Twitter