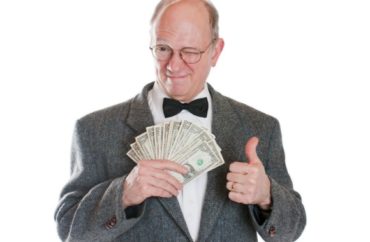 Likely it will cost school 'more than twice the amount Doe asked for'
At the rate it's going, Boston College will spend several million in legal fees to defend itself against a single lawsuit by a student it found responsible for sexual assault.
That's according to student journalist Jack Goldman, who covered the litigation for the campus newspaper and now publishes an independent newsletter.
He dug into the private Jesuit institution's Form 990 from fiscal year 2018, which ended in September of that year. A jury awarded "John Doe" more than $100,000 for breach of contract at the end of September, the tail end of FY19, for which BC will report legal fees in a year, according to Goldman.
The college spent about a third more on legal fees in FY18 ($2.16 million) than it did the previous year ($1.6 million), Goldman found. From FY16 through FY18, the college spent $5.26 million in legal fees. When FY19 figures are announced, they are likely to show the college spent more than $7 million on legal fees going back to 2016, the vast majority related to Doe's case, which was filed that year, according to Goldman.
He predicts the fees will "either remain over $2 million per year through FY2020 or continue to increase due to a second breach of contract lawsuit weaving its way through the court system right now that BC is also a defendant in" (apparently meaning this suit).
Goldman gives a highly detailed recap of BC's ongoing efforts to get last fall's jury verdict thrown out, claiming that "no reasonable jury could have found" in favor of the accused student based on "the weight of the evidence" the jury saw.
MORE: Jury awards Doe six figures for Title IX kangaroo court
It may have trouble convincing Judge Denise Casper, however: While she often asked Doe's counsel during trial "to reword the question to avoid issues not covered in the reduced scope of the case," Casper rarely struck a question from being asked at all, according to Goldman.
"[G]iven that Doe did do exactly what Casper asked and rarely asked questions that were easily dismissed as out of bounds, it's not clear how solid BC's case for the motion actually is," he reported. The judge issued the jury's final judgment last week but stayed the order so the college can appeal.
The college has another problem, which is that the 1st U.S. Circuit Court of Appeals already overruled Casper once and faulted a BC administrator for admitting she didn't see Doe's hearing as a "search for truth." The hearing panel also found Doe guilty of an allegation his accuser never made, apparently because it didn't find her actual allegation credible.
"The exact dollar amount BC has spent on this case will never be public info since BC does not have to differentiate legal costs in one case from another on its 990 (it's just a lump sum)," Goldman said:
[B]ut based on the lack of other cases pending against the university [sic] and how much work BC's representatives have had to put into this case, it's likely that this case on it's [sic] own could end up costing the university [sic] more than twice the amount Doe asked for at the beginning of the lawsuit, especially if this case is headed back to the First Circuit this year.
MORE: Judge may have violated 1st Circuit orders as trial begins
MORE: 1st Circuit slaps down Boston College
MORE: Judge blocks BC student suspension, says he's likely to win
IMAGE: Sean Locke Photography / Shutterstock.com
Like The College Fix on Facebook / Follow us on Twitter