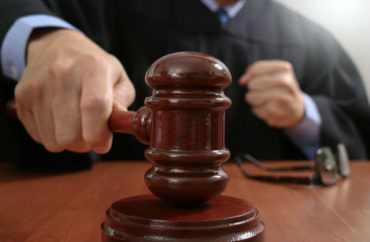 The public has an interest in a 'fair process'
Less than a month from now, a federal jury will decide if Boston College railroaded a male student accused of sexual misconduct.
It's amazing that the case got this far: Colleges tend to seek settlements in Title IX lawsuits when they lose a motion to dismiss or for summary judgment, as recently noted by defense lawyer Scott Greenfield.
But the private college got a more routine form of bad news last week.
A federal judge ordered it to reinstate a different male student suspended on allegations of sexual misconduct, saying he will probably win his lawsuit against Boston College.
"John Doe" has show a "substantial likelihood" that he'll prevail on his claims that the college deprived him a "fair process," and staying his suspension "will serve the public interest in fair process" for students in Title IX investigations, U.S. District Judge Douglas Woodlock wrote.
The college must "continue to facilitate" his enrollment "under the same terms and conditions" while he was under investigation this spring, "including without limitation, registration for all classes for the fall 2019 semester" that began today. Woodlock said Doe must be granted full participation "in all University activities."
Campus newspaper The Heights reports that this appears to be the first Boston College suspension overturned by a court:
BC suspended Doe on June 18, and ruled against him on appeal on July 24 for actions that have not yet been publicly disclosed. Most records related to the case remain sealed in order to preserve the anonymity of the parties. The nature of the complaint is expected to become part of the public record in the next few weeks.
Doe's motion for a temporary restraining order has not been ruled on, according to the paper. Much more about the case is likely to become public after a Sept. 6 hearing, "when the two sides will make final recommendations regarding where redactions are necessary in court documents," the Heights says.
Brooklyn College Prof. KC Johnson, who chronicles Title IX litigation, pointed to the judge's order setting forth "a protocol for proceeding by pseudonym and by sensible redactions designed to disclose the nature and substance of submissions in this matter" without revealing the identities of parties and witnesses.
Major win for @NMLLPLaw; judge in case was Douglas Woodlock (Reagan nominee). Most of case remains sealed, but add'l order from Woodlock suggests most files (including more details on his reasoning) will be made public soon. pic.twitter.com/rrvwZUo8Hh

— KC Johnson (@kcjohnson9) August 22, 2019
This summer Boston College overhauled the organizational structure at issue in Doe's proceeding. The dean of students' office has been removed and the officials who worked in it have been reassigned; two of them retained their positions as "associate vice president," according to the paper.
The upcoming academic year's student handbook hasn't been issued yet, so it's not clear what effect the removal of the dean's office will have on disciplinary proceedings.
Read the ruling and Heights report.
MORE: Boston College will face jury for allegedly railroading accused student
IMAGE: everything possible / Shutterstock.com
Like The College Fix on Facebook / Follow us on Twitter